Seeing the world through my lens...   
While the world around us can be filled with hustle, always going, being connected and sometimes just plain busy - it's easy to forget the simple things around us.  We can forget that sometimes all we need to do is take a step OUTSIDE and feel the fresh air.  In these moments when we are OUTSIDE we feel connected again to what is really important - creating memories with those we love. 
Personally,  my passion is to capture the experiences and adventures of our time together. These are the photos that create the most joy as I remember the feelings that got us to that spot.  They don't all come with matching clothes or smiles...and that's OK, because that's not what it's all about.  It's about family and creating something that is more than a photo...it's memories.
While browsing through our adventures, I like to write about our experience, what we liked or didn't like and what worked well for the kids.  Some adventures are short and some long, but none the less it's an adventure we are all experiencing together.  
Have an adventure (park, trail, hike, lake) that you want to share, feel free to drop us a note!  We are always looking for new places to go!        
Here's to your adventure! 
Dana Adams
Email: one80outadventures@gmail.com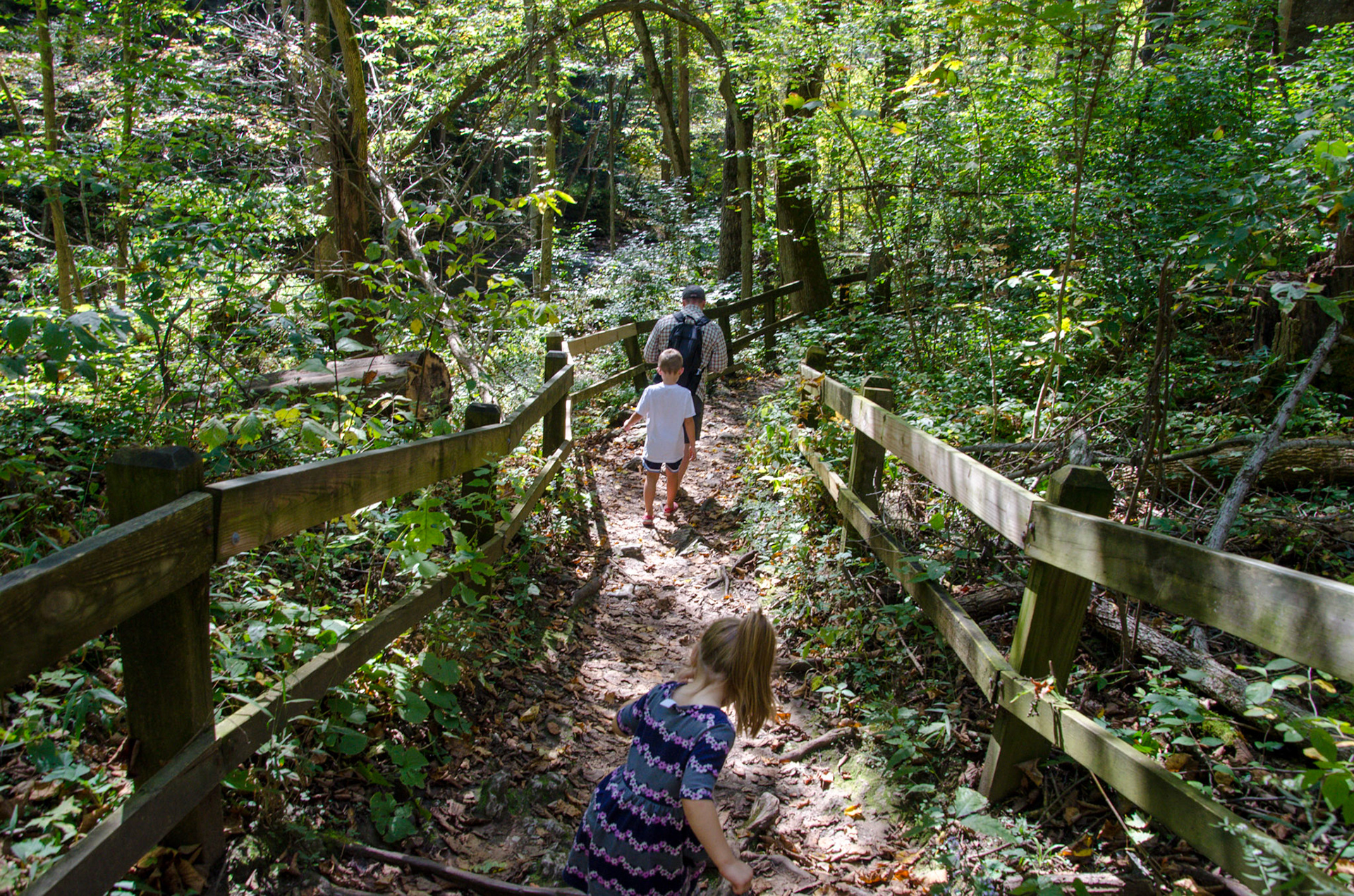 Our first "real" hike  - single file down the trail - Words that come to mind...
"I can do it myself"
"I got this"
"Yes - I will wear a dress and a skirt because I like it"
"My legs won't work anymore...carry me!" 
and so many more...