"This is the BEST day ever!" - Quote from our Son. 
Our family has never been to an air show before and it sure didn't leave us disappointed.  This was a great family friendly event, with so much to do and see.  We started off the day by watching stunt planes (kid's favorite) then a F-22 (Dad's Favorite), reenactment of Pearl Harbor, and ended with The Blue Angels. 
Below are a few tips/tricks and well, just things to know before you go!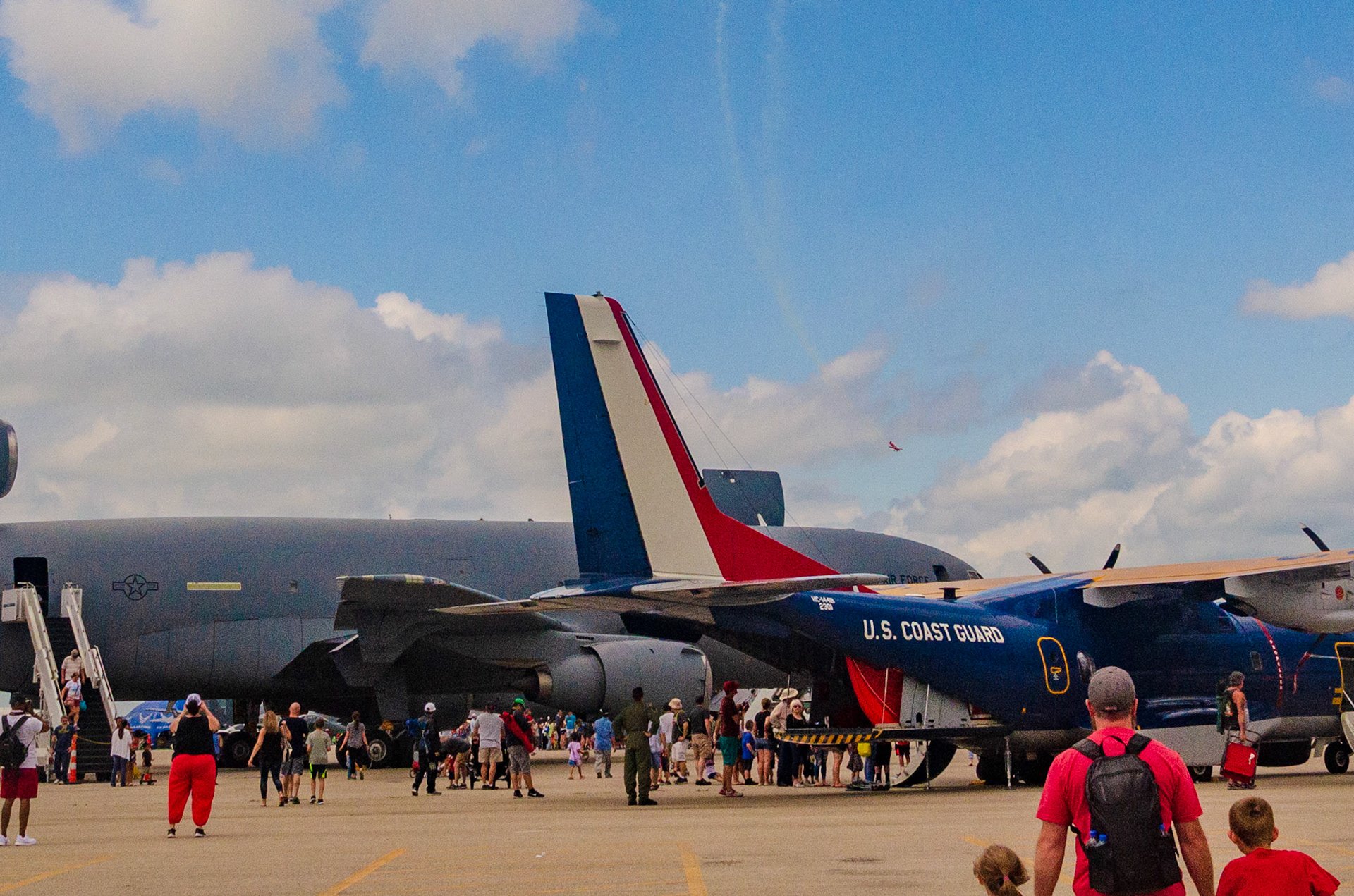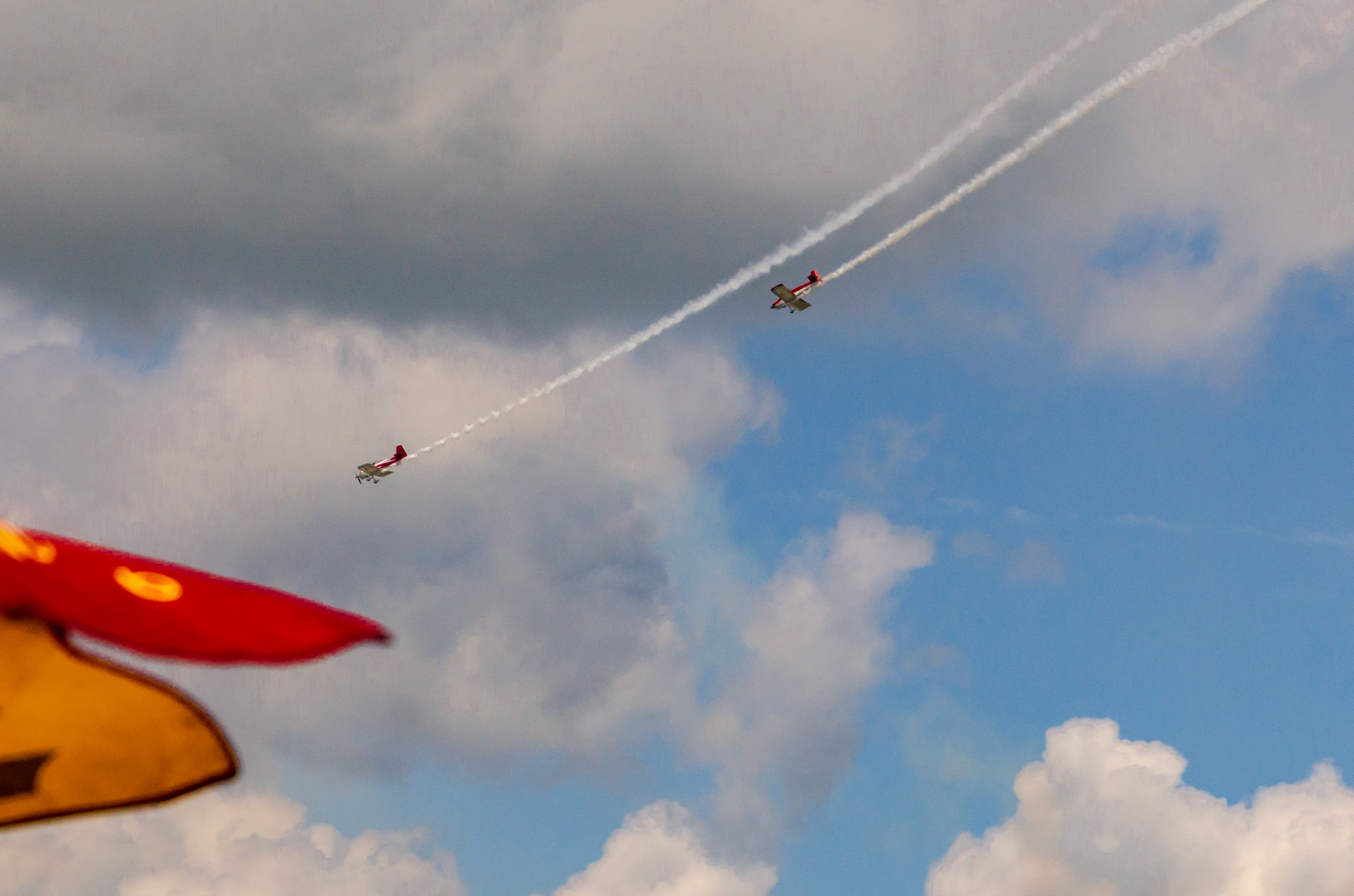 1. Buy tickets at Kroger.  They are discounted and there is one not too far from the show. 
2. Bring things to sit on (chairs, blankets) and a wagon (if your going to stay the day) to haul your stuff.  We did not have any of this and used some extra t-shirts to sit on.  Not bad - but not great.

3. Make sure your camera batteries are charged.  Obvious - sure - but when your standing in the kids zone tent changing out the batteries and just realized that they are all dead (even the backup)...  
4. Back to the kids zone...awesome shaded area for kids to play and get out of the heat. They had a play set, sand box, Legos and other activities.      
F-22 (last video before camera batteries died!)
5. Let's talk bathroom situation...while there were plenty of Port-a-Potties...they are well...Port-a-Potties.  Not ideal, but also not ideal when trying to fit into one with a 4 year old and a backpack.  Just thankful they had toilet paper and there were plenty available.

6. Bring ear plugs or anything to block the noise.  Again, might be obvious, but did not occur to us until our kids were covering their ears.  Luckily, we were able to find these red giant headphones.       

7.  Slushies...they are everywhere...
8. ...and Adult beverages are also available :)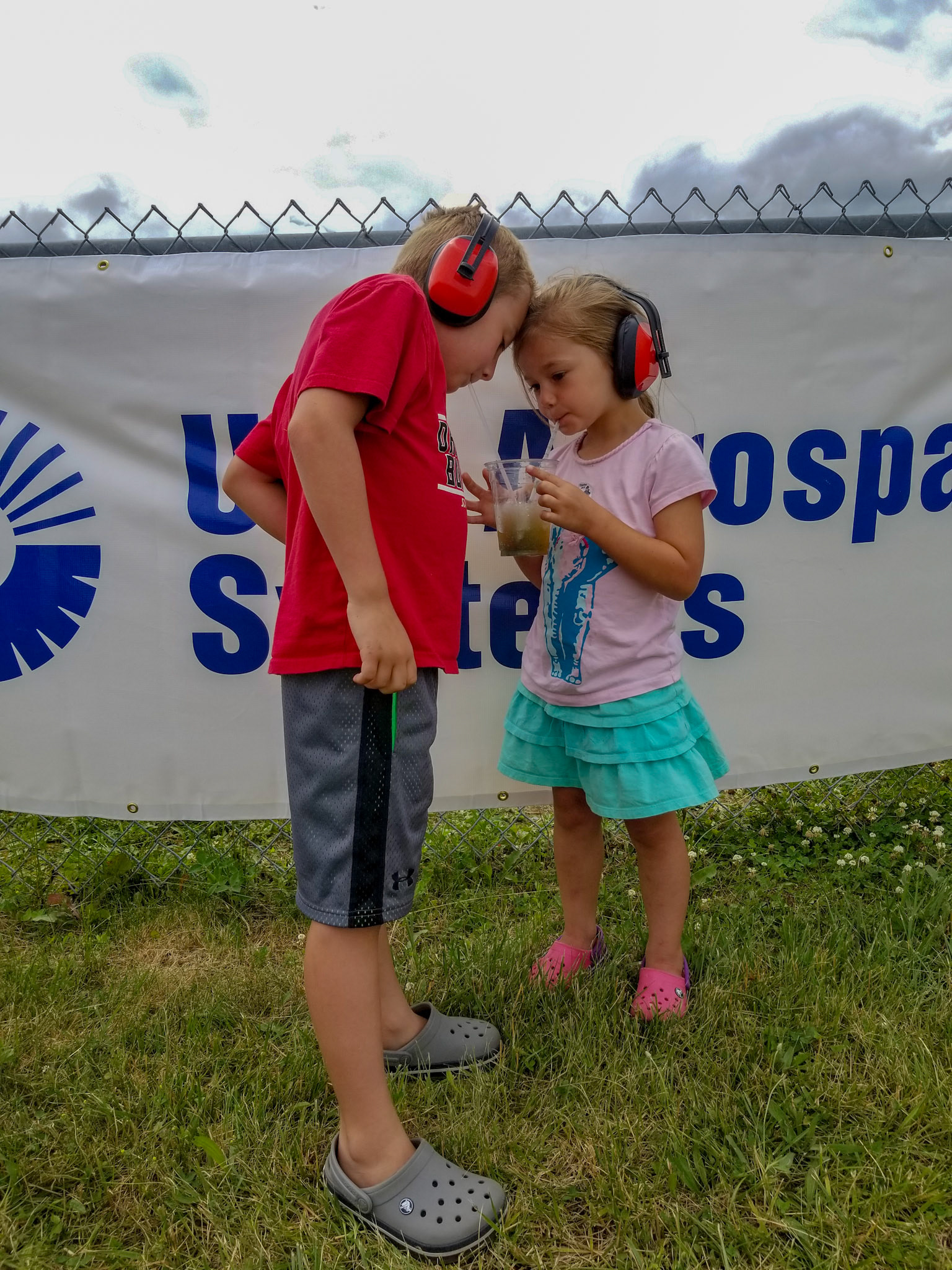 Last but not least, The Blue Angels - Awesome show!