As our daughter says...the beach is where my heart is!  I couldn't agree more! This pic was taken on our first trip to HHI (three years ago).  Crazy how much they remember and how fast they grow.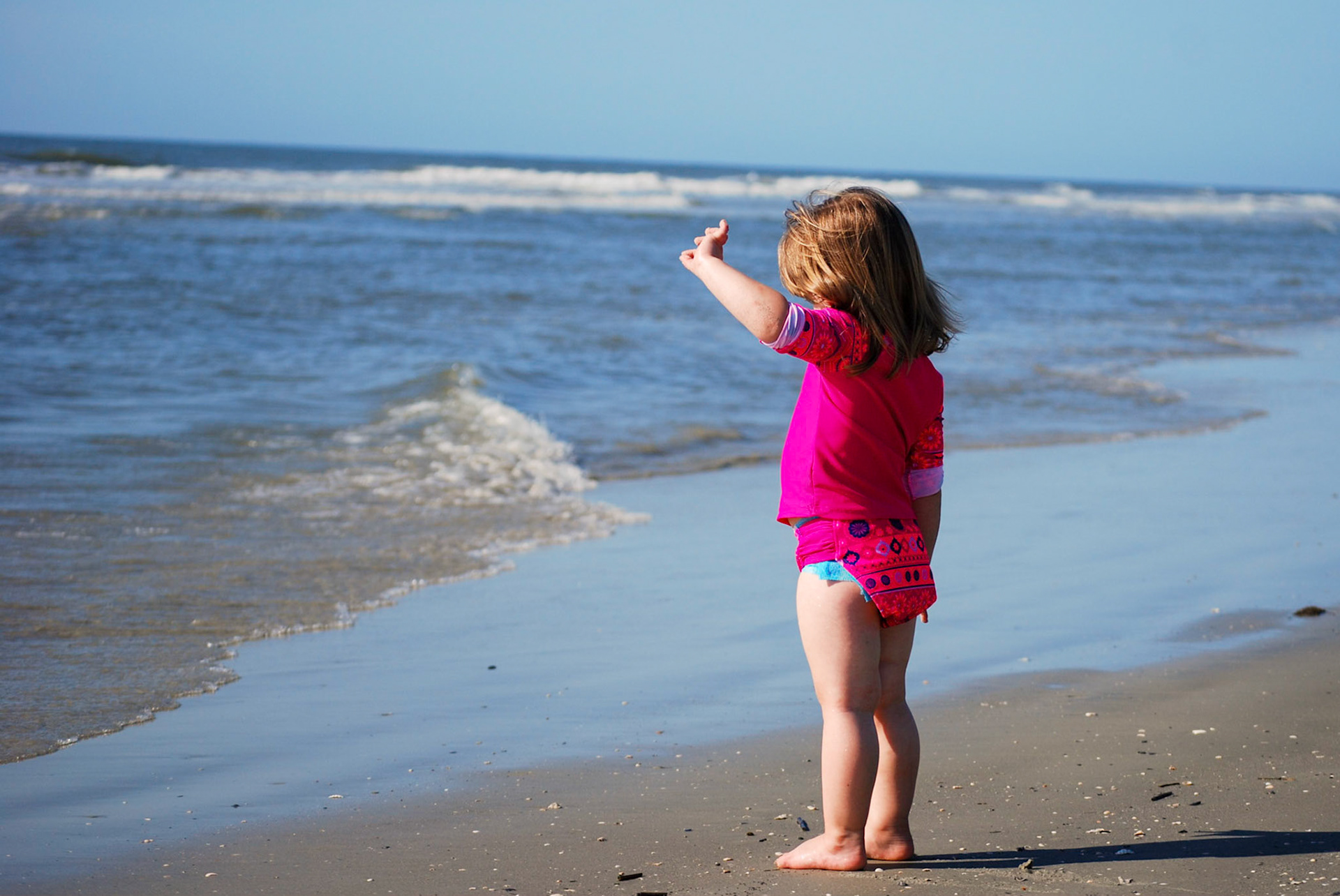 Going just before prime season is the best...Empty Beach with tons of room to spread out and play!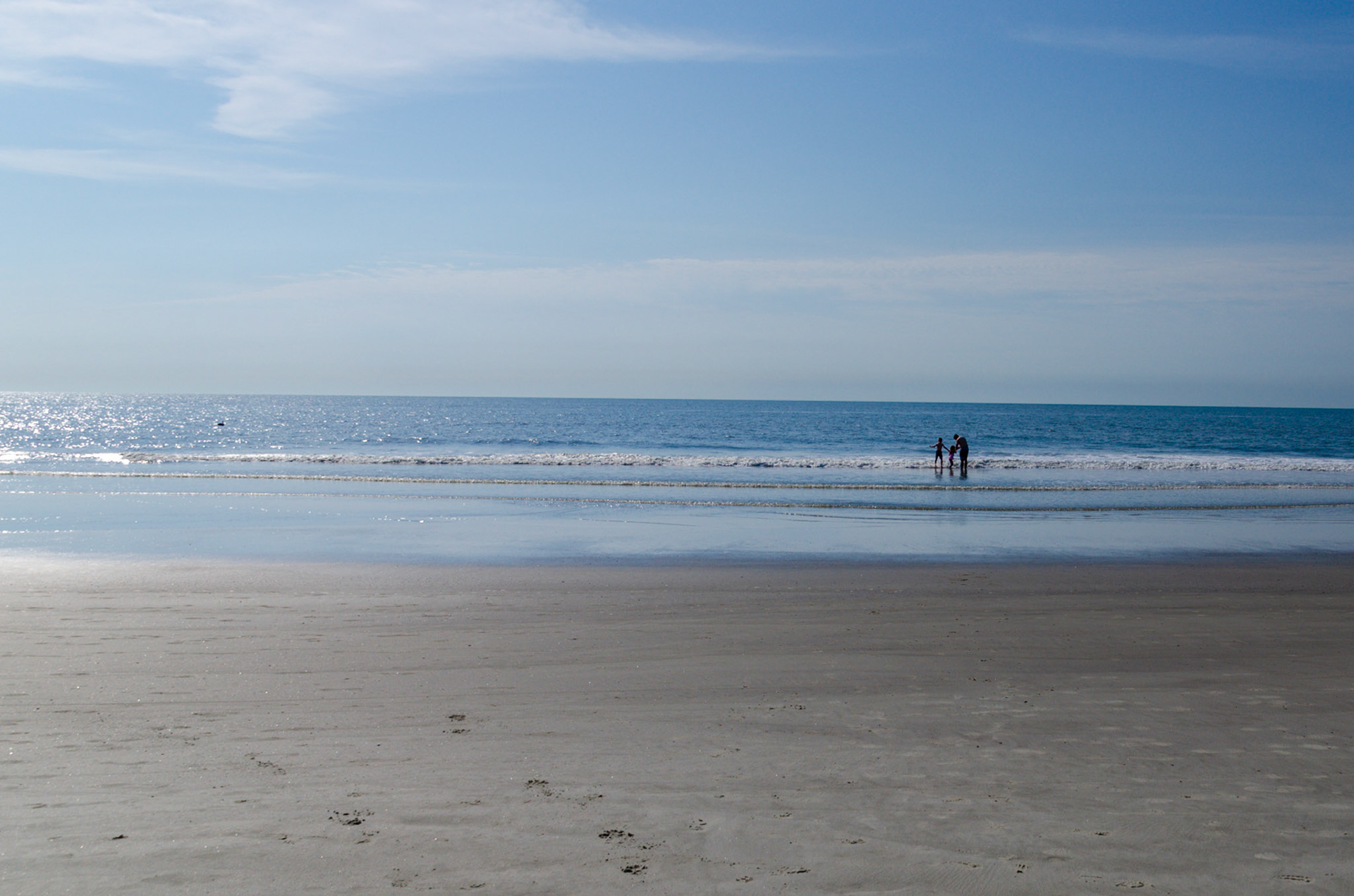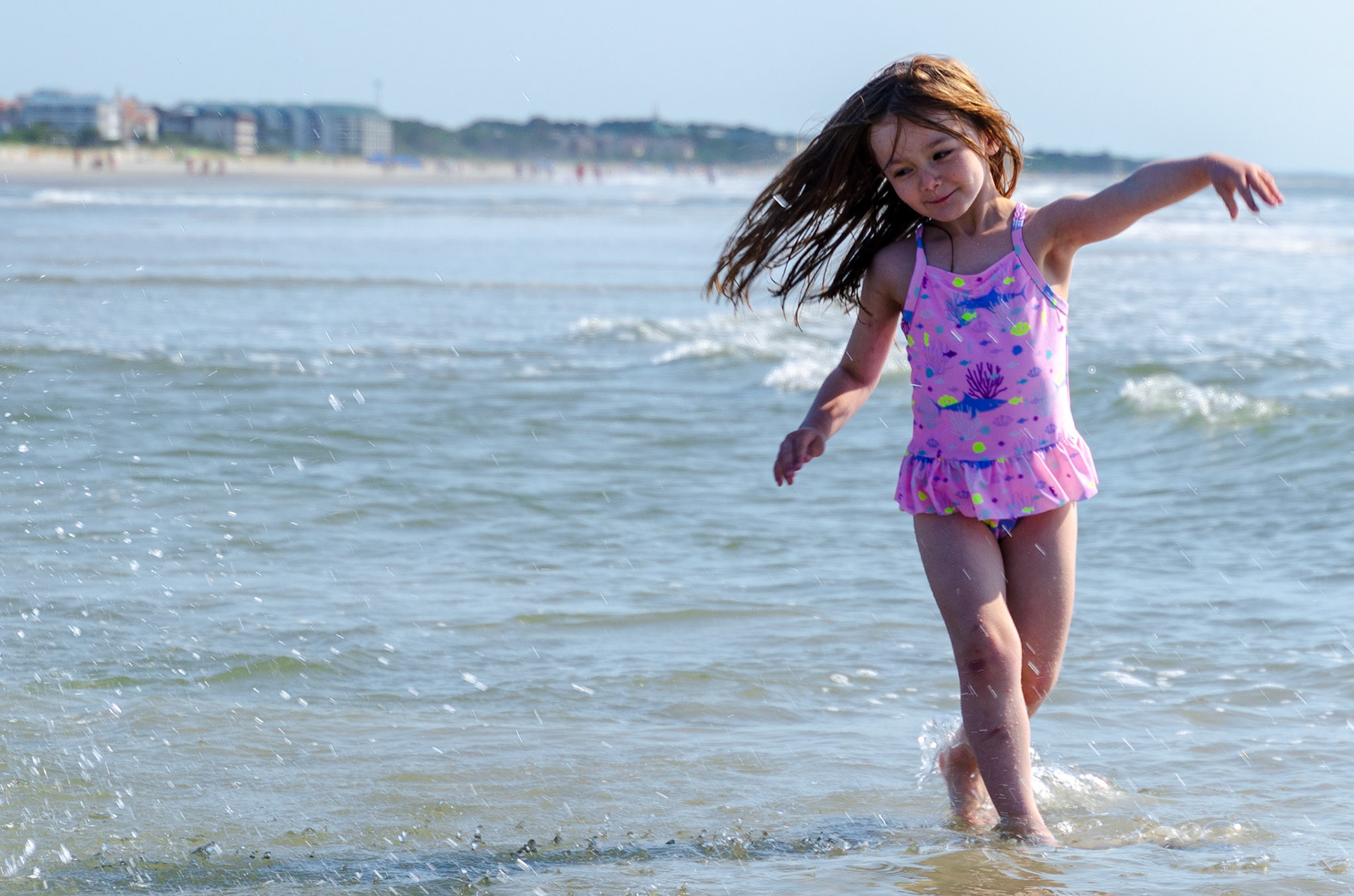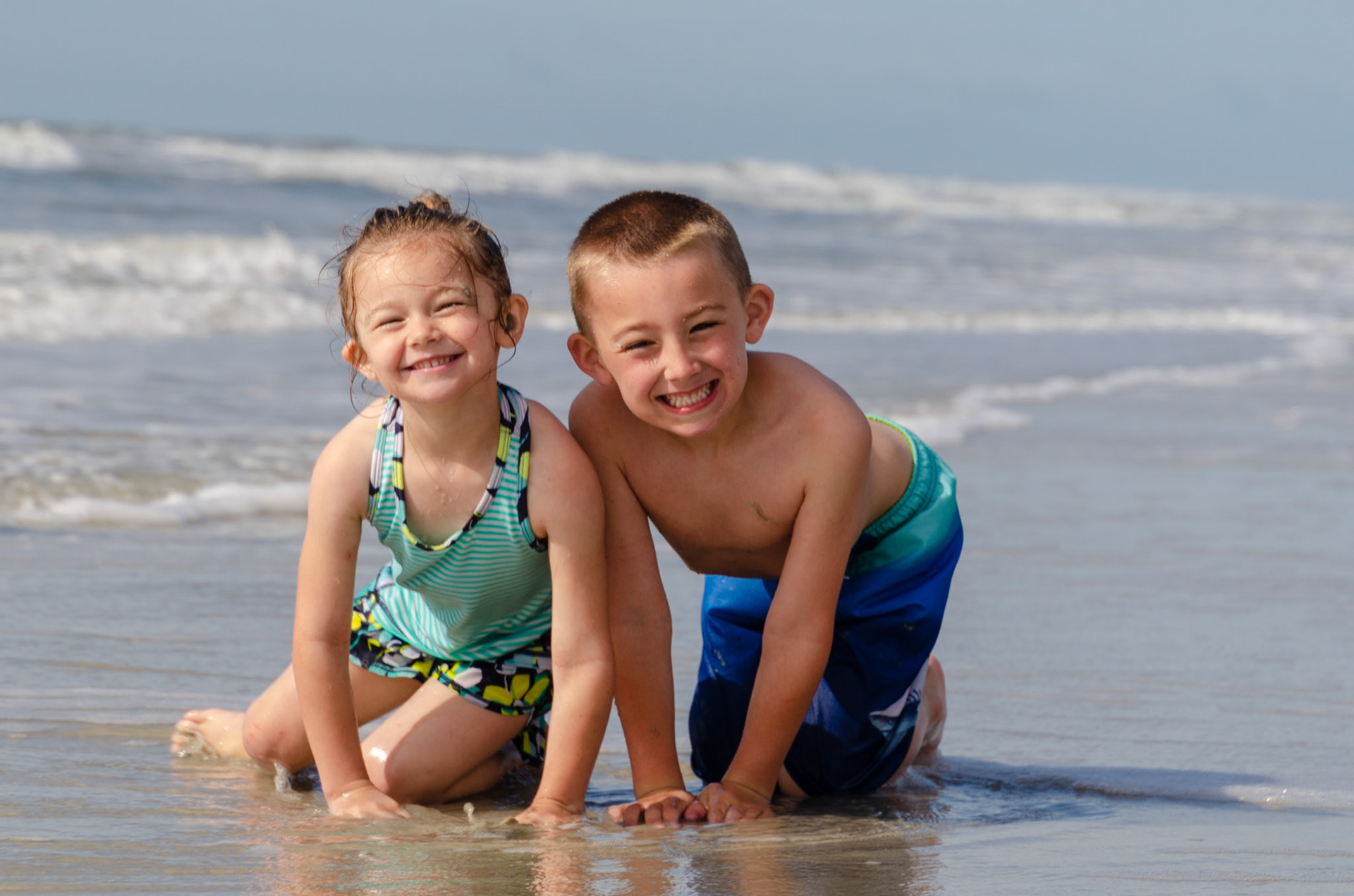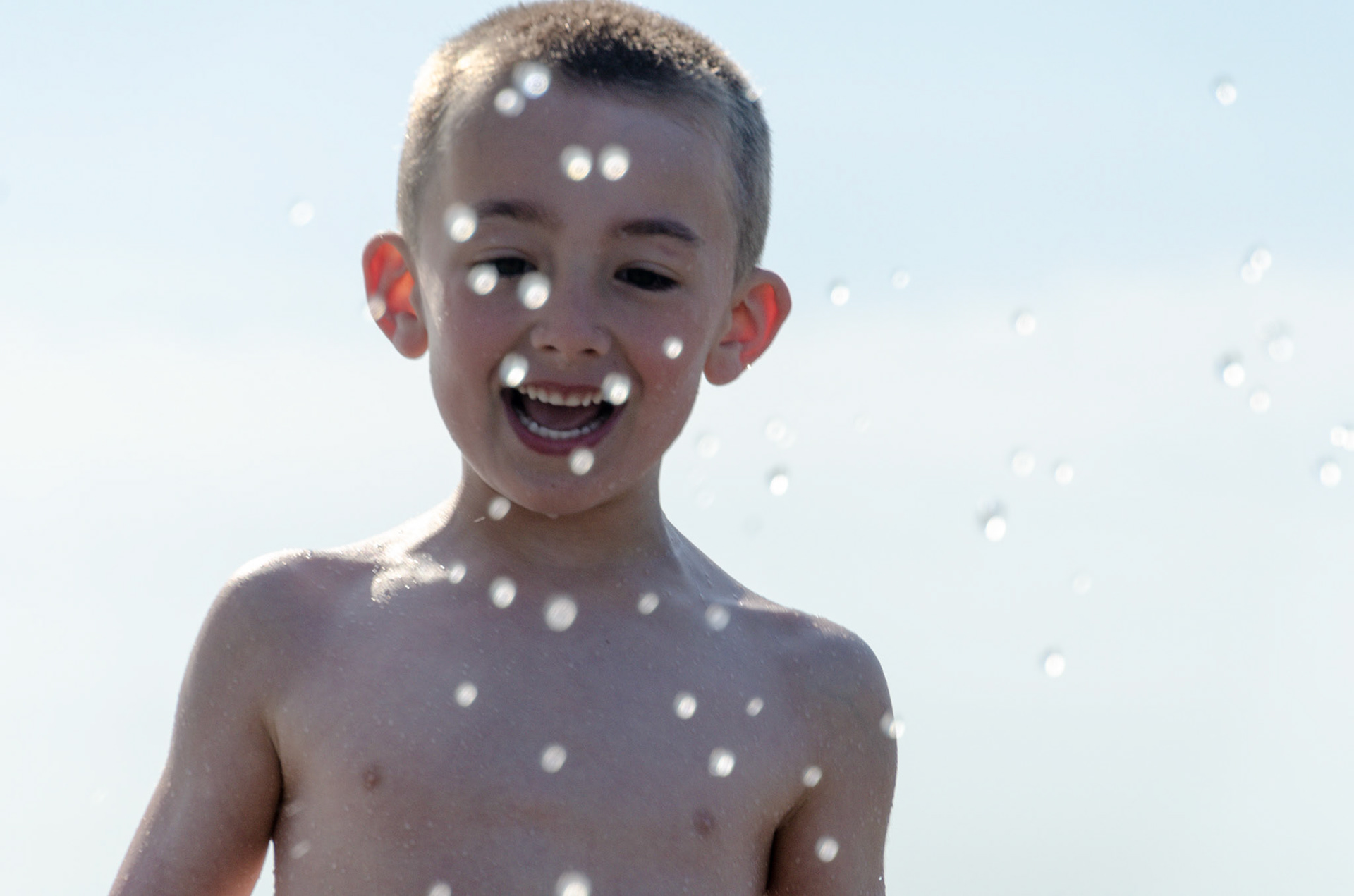 The Jelly Fish and Crab were just a few anmials that we found combing the beach....along with a bucket of shells!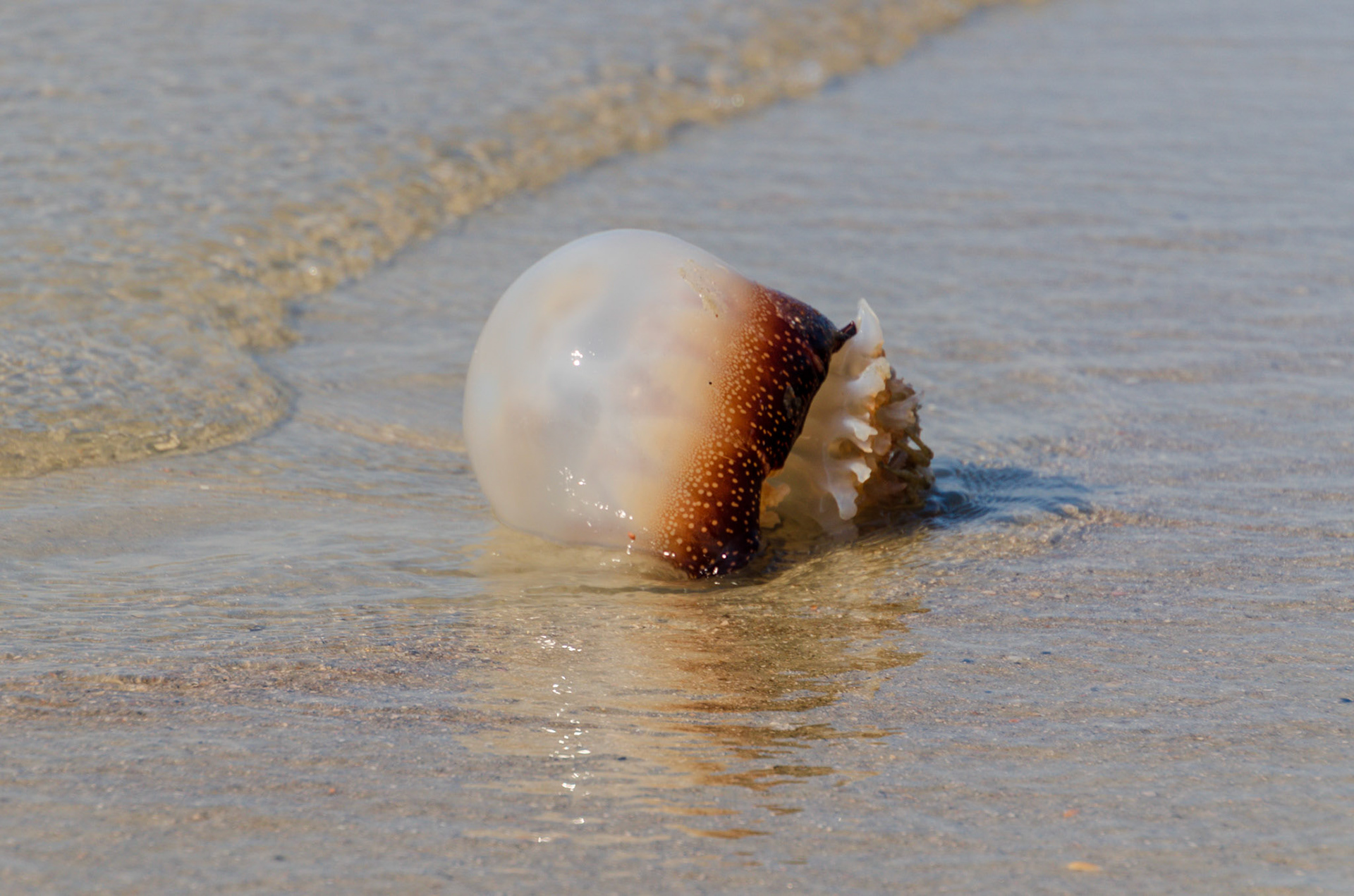 This spot on the beach was a favorite of ours.  Just something about the rocks, the rush of water going into the ocean made everyone want to play here!  Plus we were able to sneak in a family pic!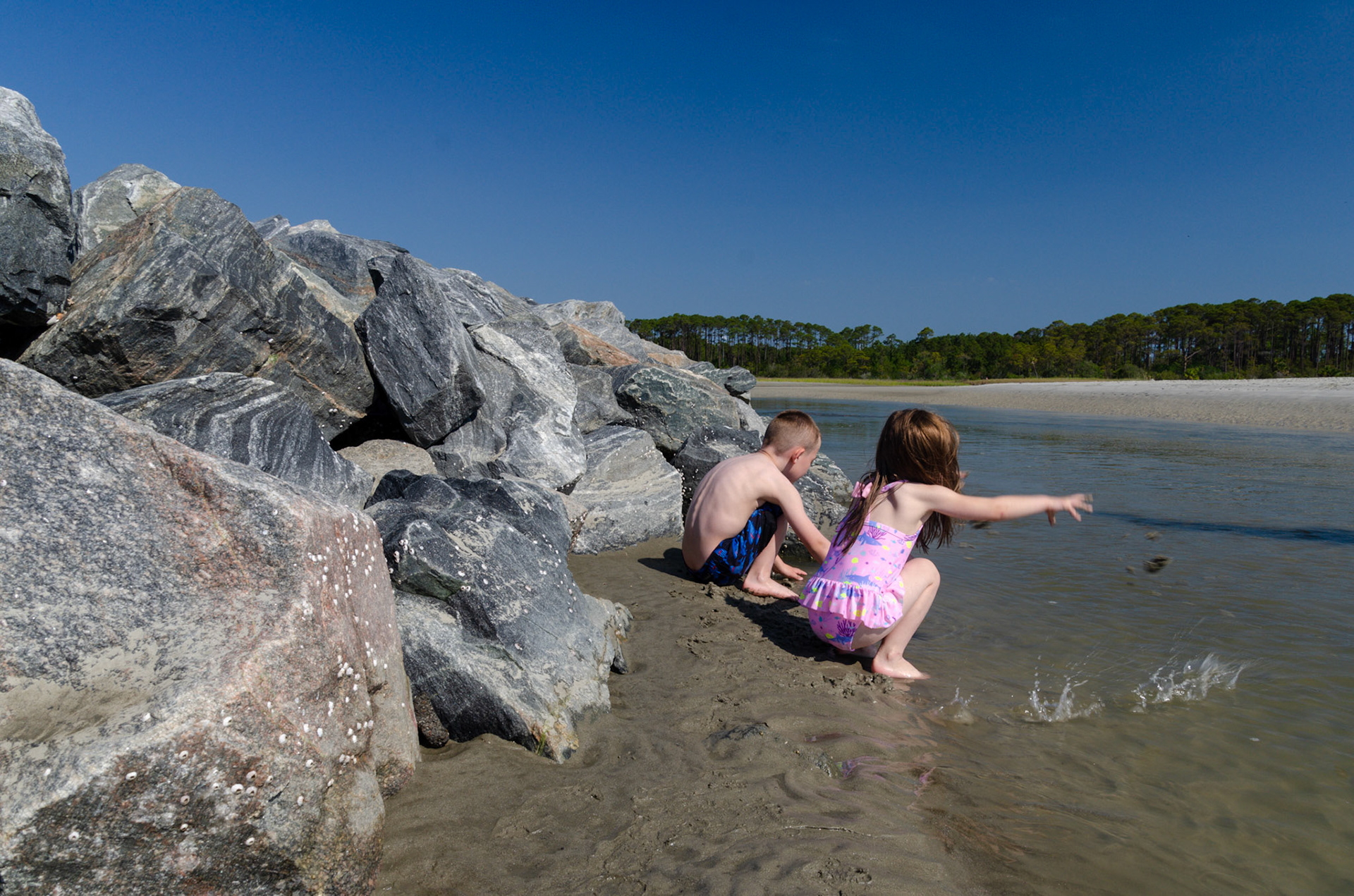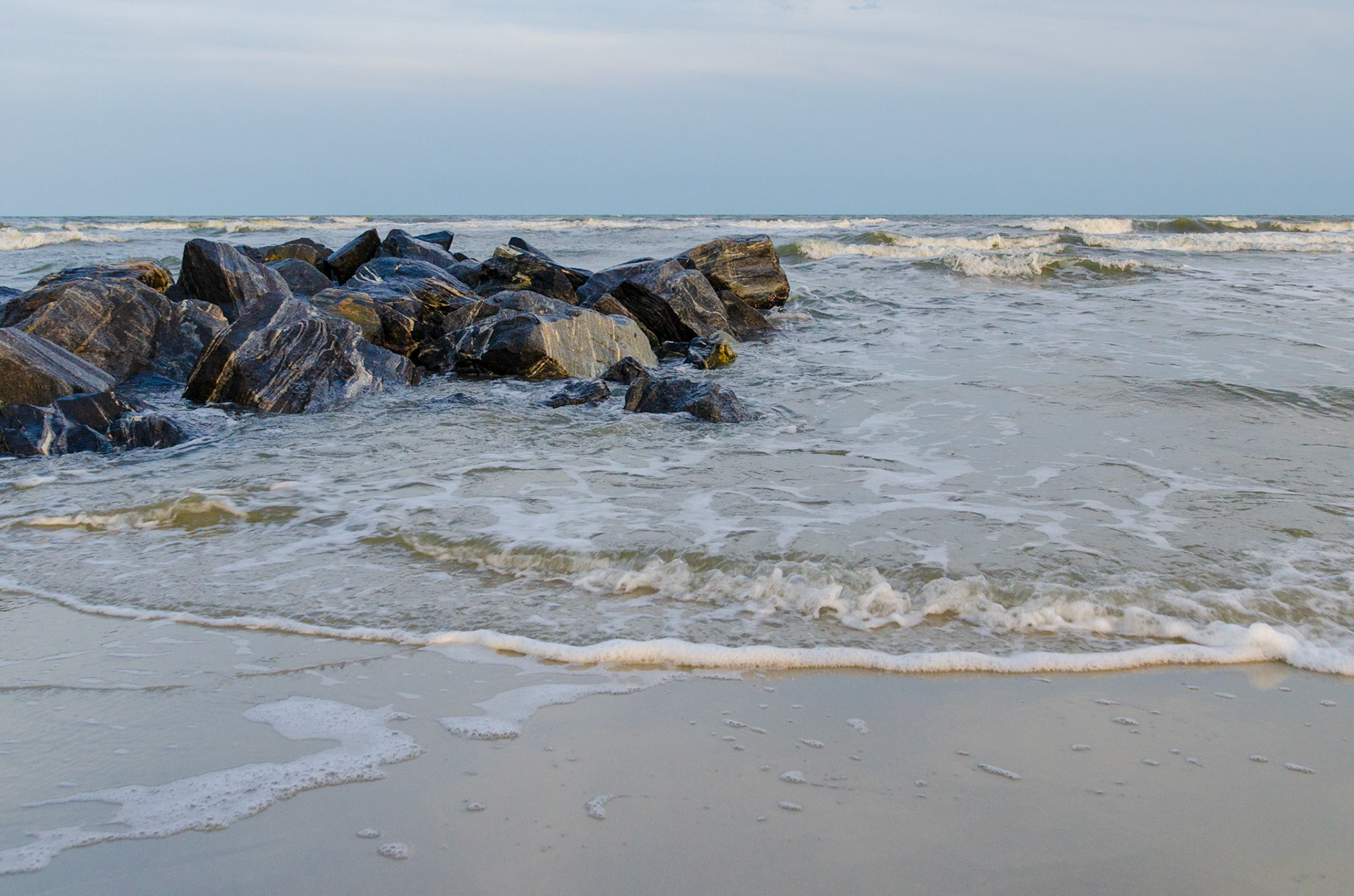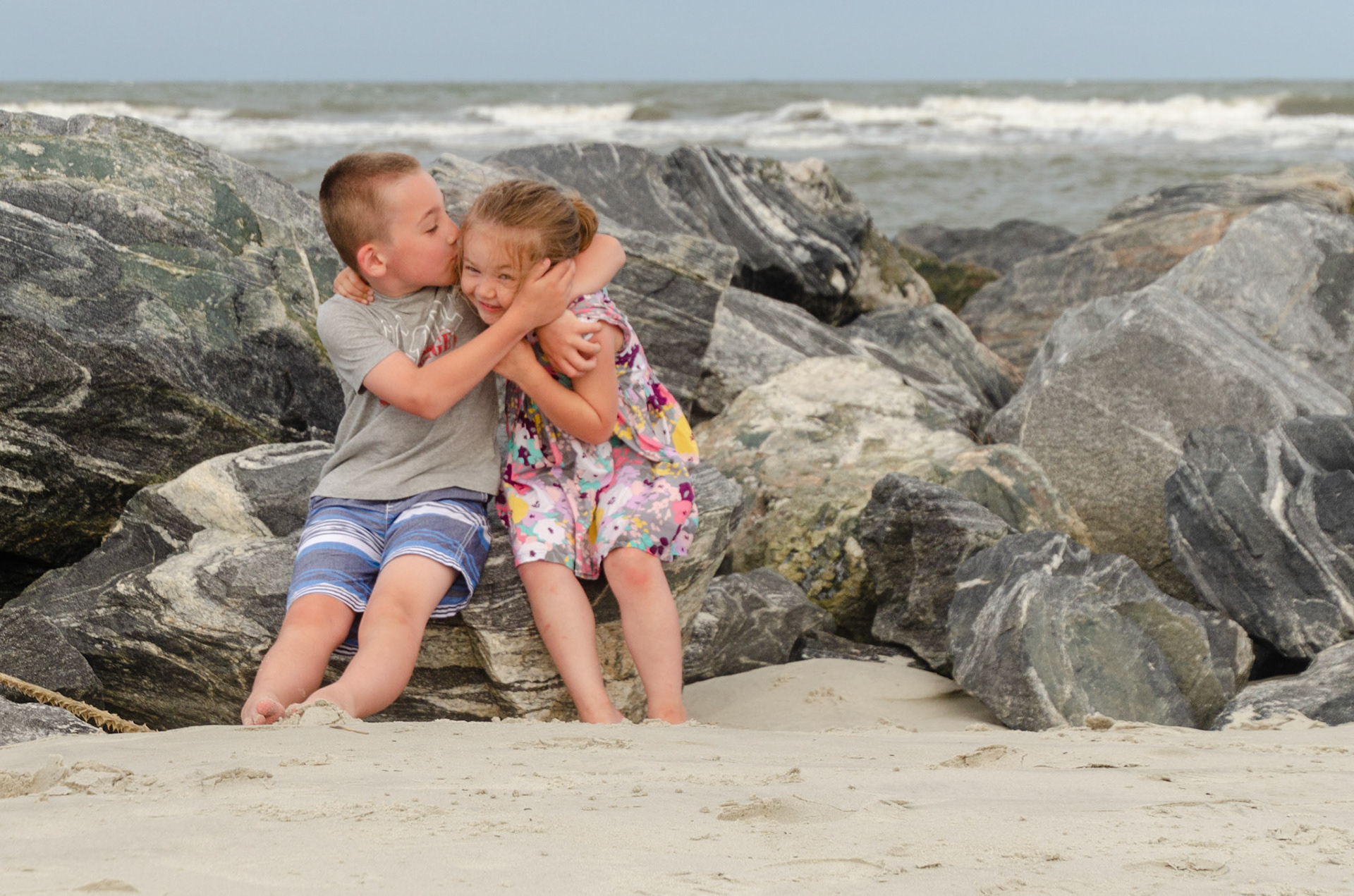 Beside the Beach - We decided to take the kids on their first SHARK fishing trip!  This was an amazing trip for the kids...and well the adults too!  We ended up catching 4 sharks in total.  The captains on the boat were super nice and awesome with the kids. 
Our trip began with going out and catching our bait fish.  While, the Captains could have just focused on that they took the time to stop for dolphins and other wildlife.  They were filled with knowledge and stories which made the trip really fun.   After we got our bait fish, we anchored in and got the lines and rods ready for the sharks!  We had four lines in total going all at once.  Once we got a bite on one, it was a race to clear the others and the work to reel them in began.
So much fun and stories that they will tell for years down the road...and each time the story is told, the sharks get just a little bigger!
Thanks Live OAC for a great trip.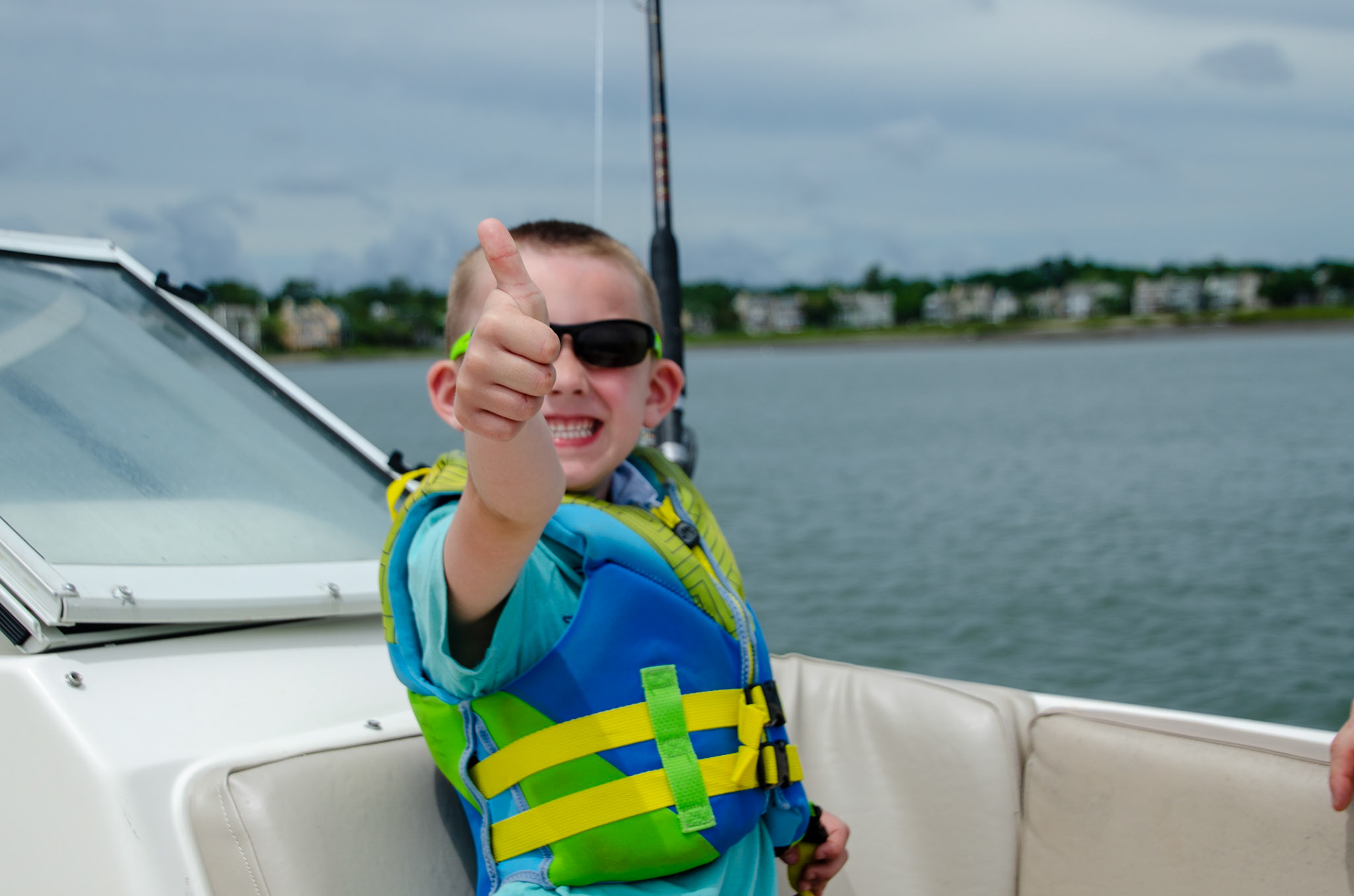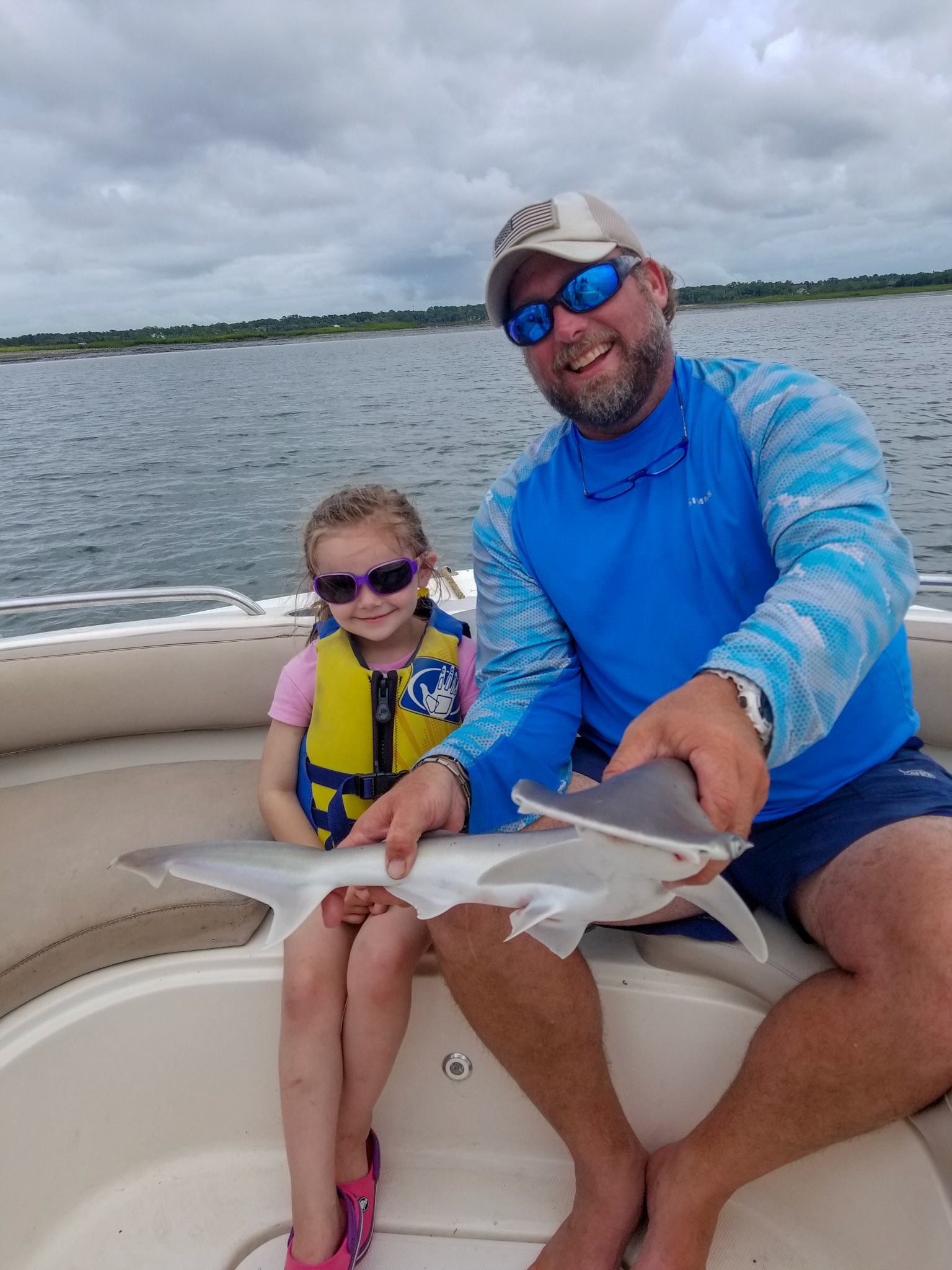 Next up on our trip was to check out Lawton Stables in Sea Pines.   Since our kids LOVE animals this was a nice non-beach/ocean activity for them.  They have a petting zoo that is FREE!  The feed for an animals is a minimal charge and as well are the pony rides (which we weren't getting out of!)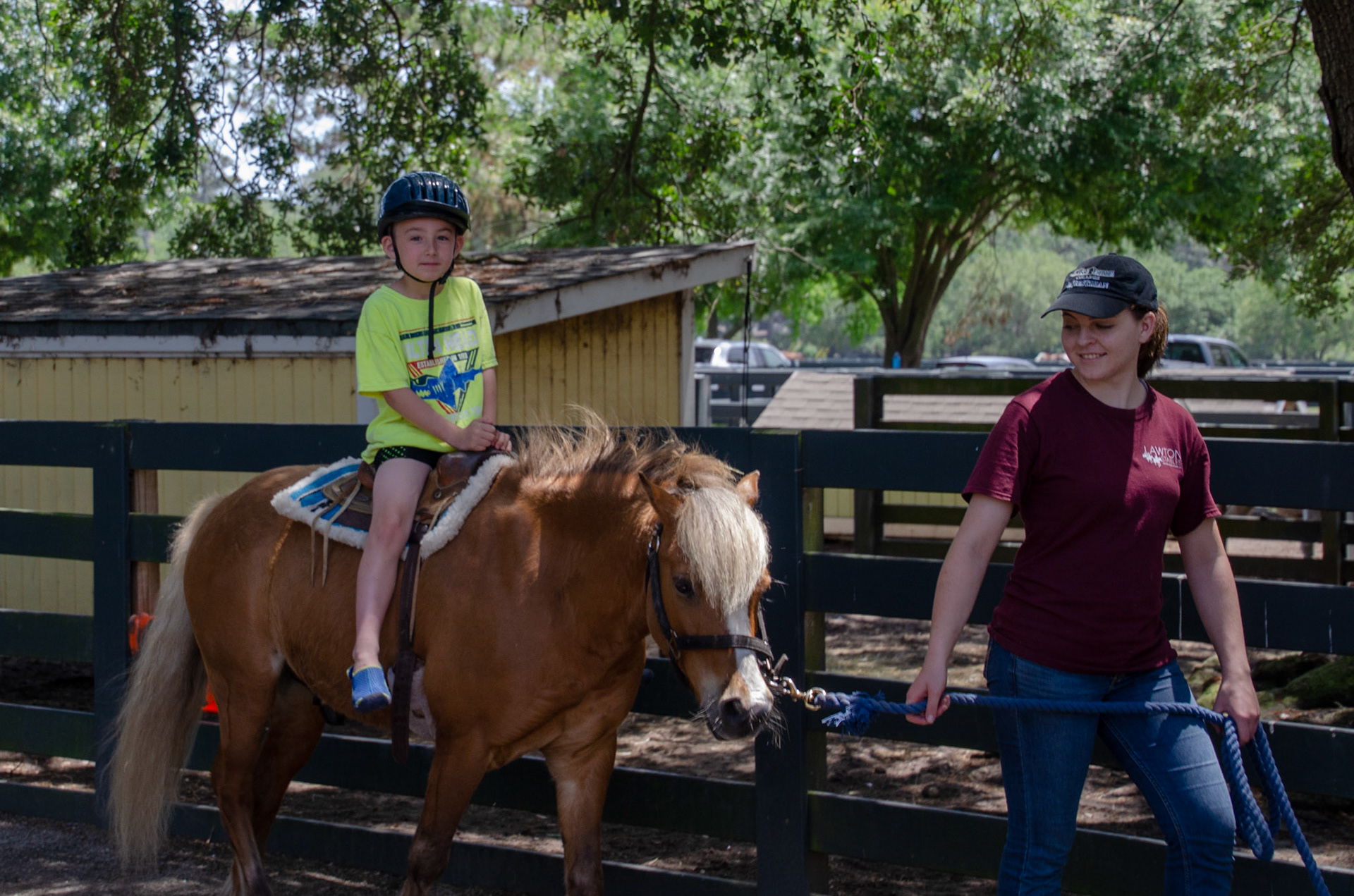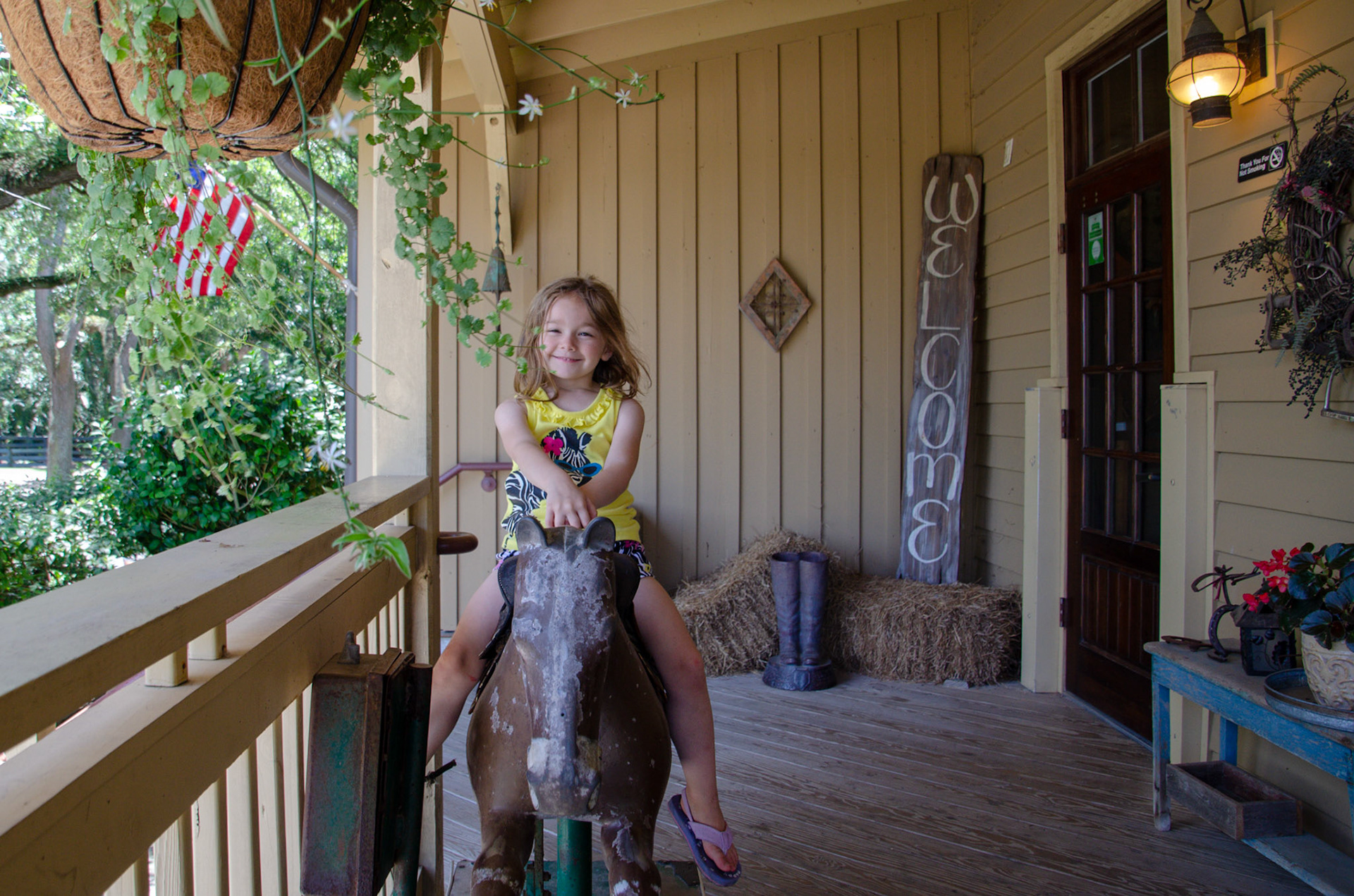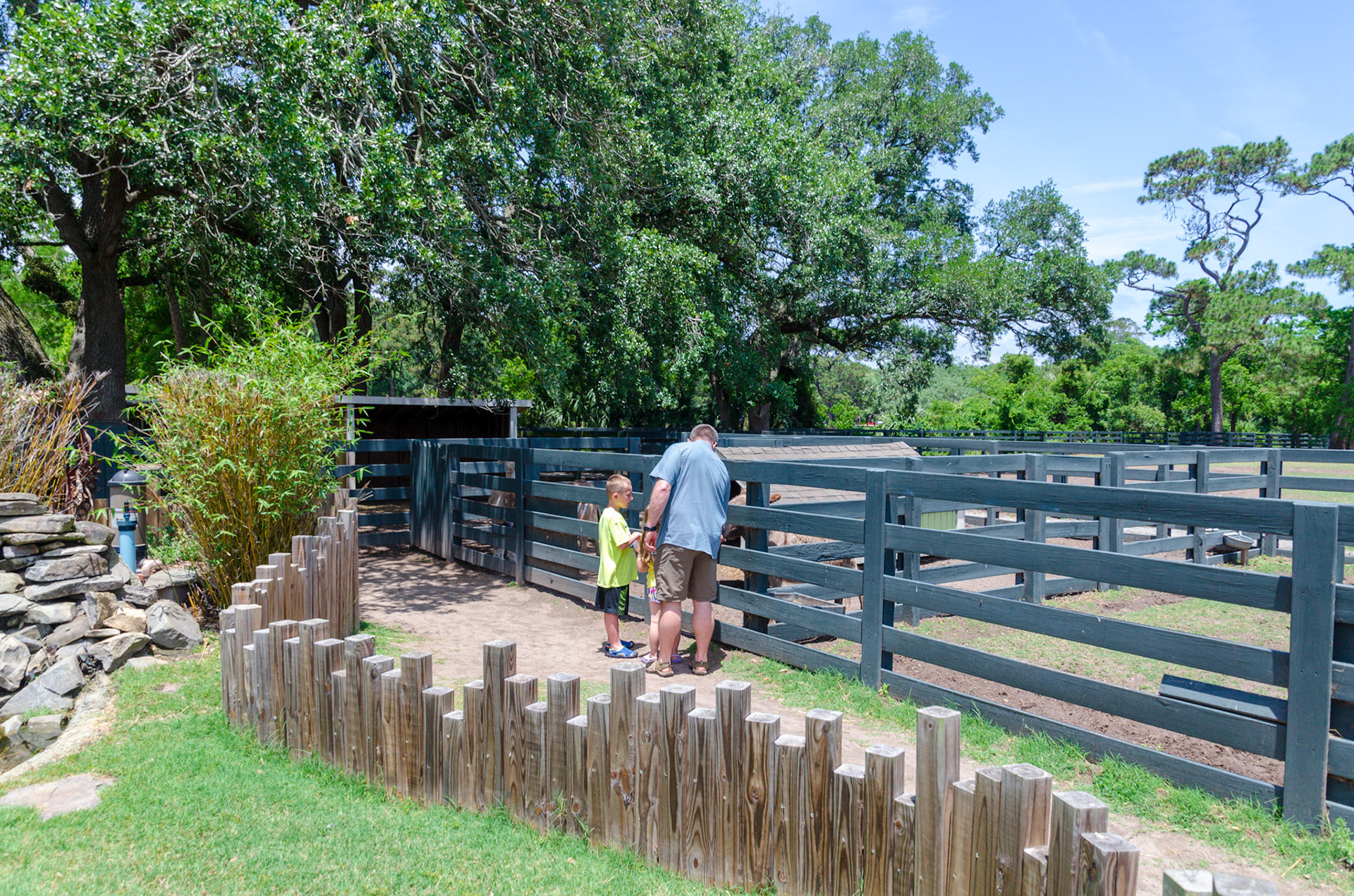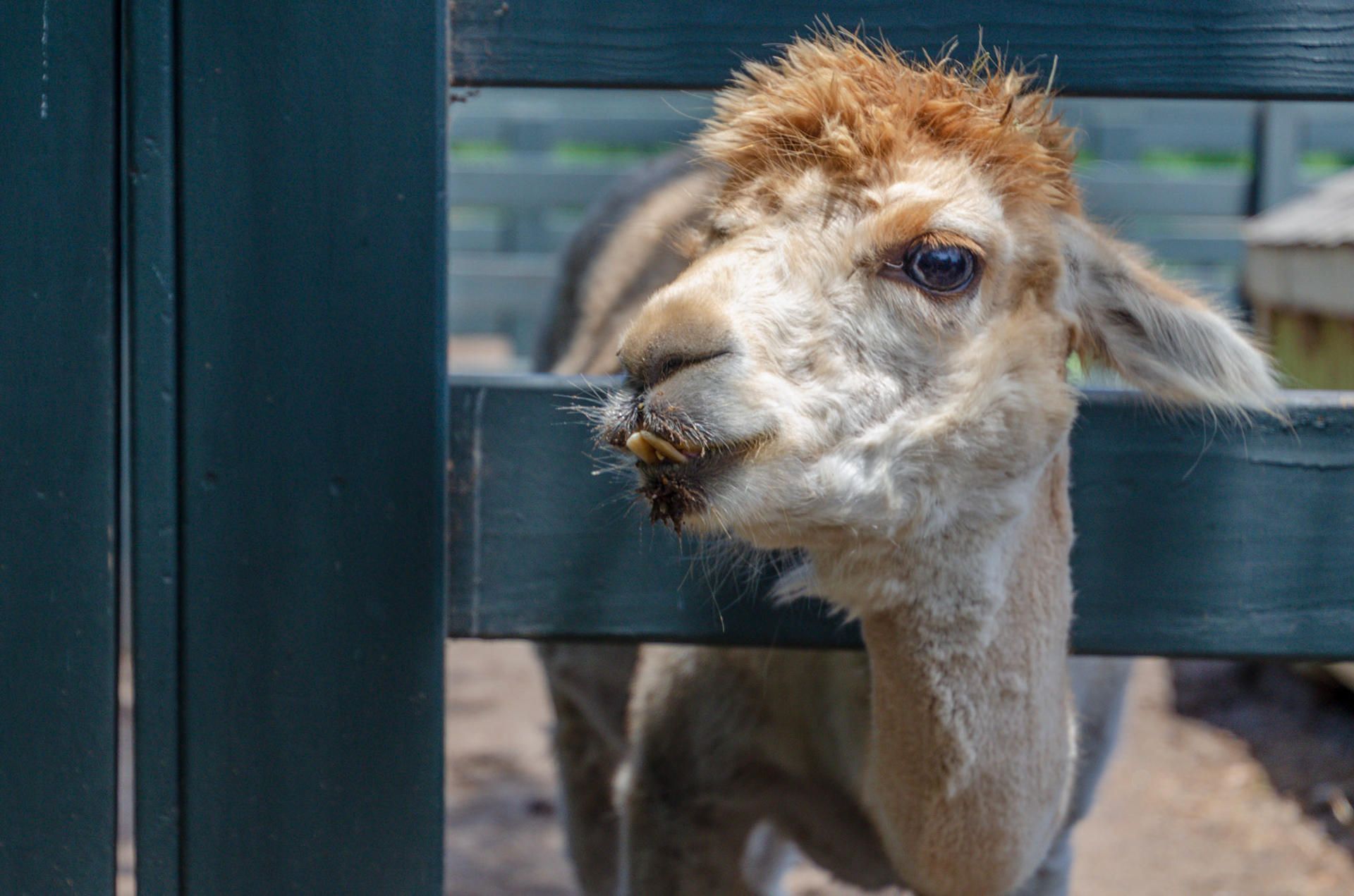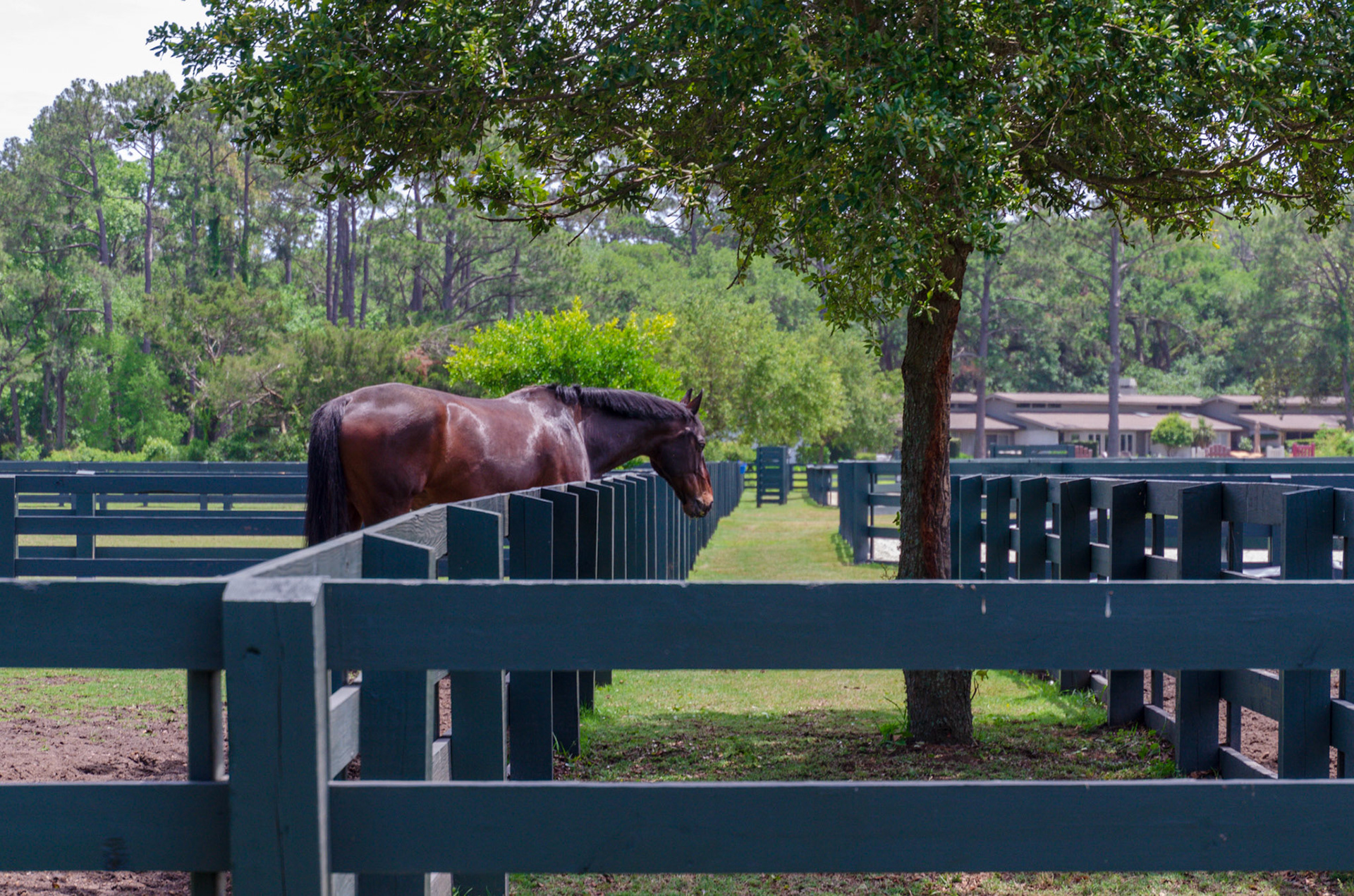 Since the kids had their fishing trip, it was time for the BIG kids to have theirs!  As part of the activities that we enjoy, fly fishing is one of the top. These trips are so fun, because of all the areas that you get to explore by boat.  The intercoastal flats and water ways are filled with wildlife,  so you never know what your going to see...
and unfortunately, on this day, we didn't see much.  As soon as we got out to explore a few areas storms started to roll in.  We sat through the rain, then it let up a little...and then it just poured!  As luck would have it by the time we got back to the dock, the storm let up and just like that... Sunshine!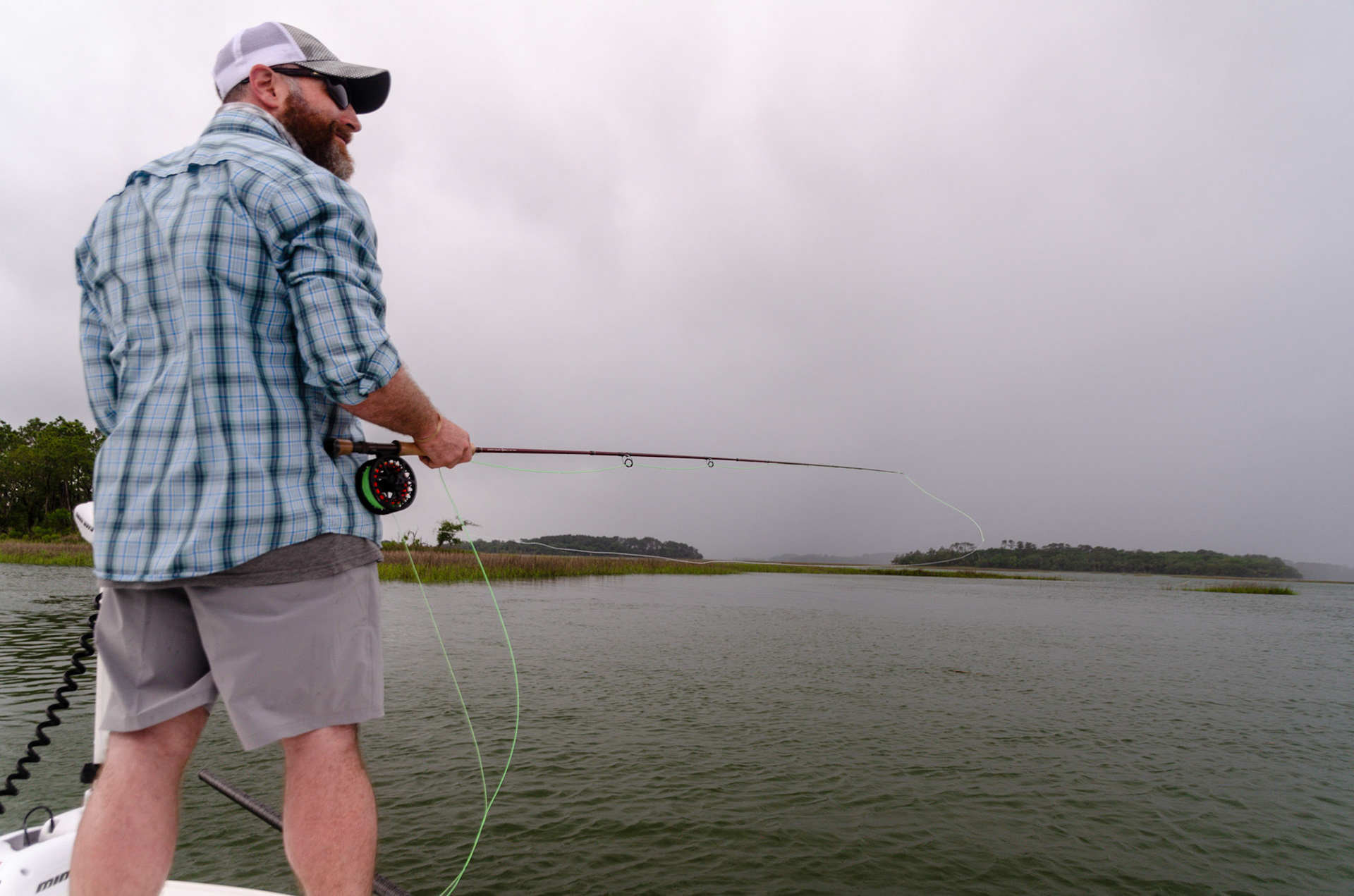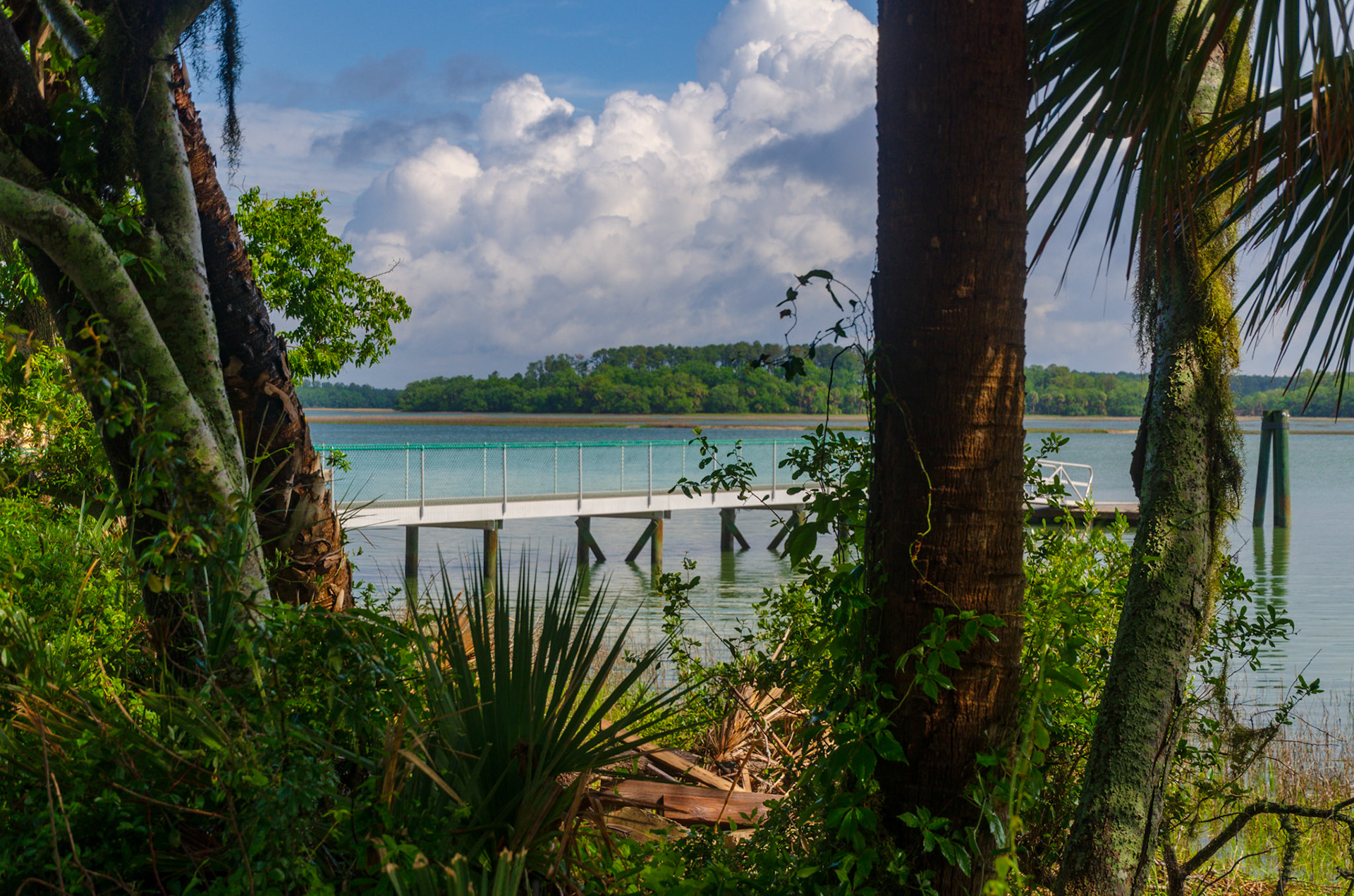 Our trip wouldn't have been complete after a trip to Harbour Town.  In the three years that we have gone, it's interesting to see what the kids can now get into.  There is a really nice playground area that the kids enjoy, shops, restaurants, ice cream and much more.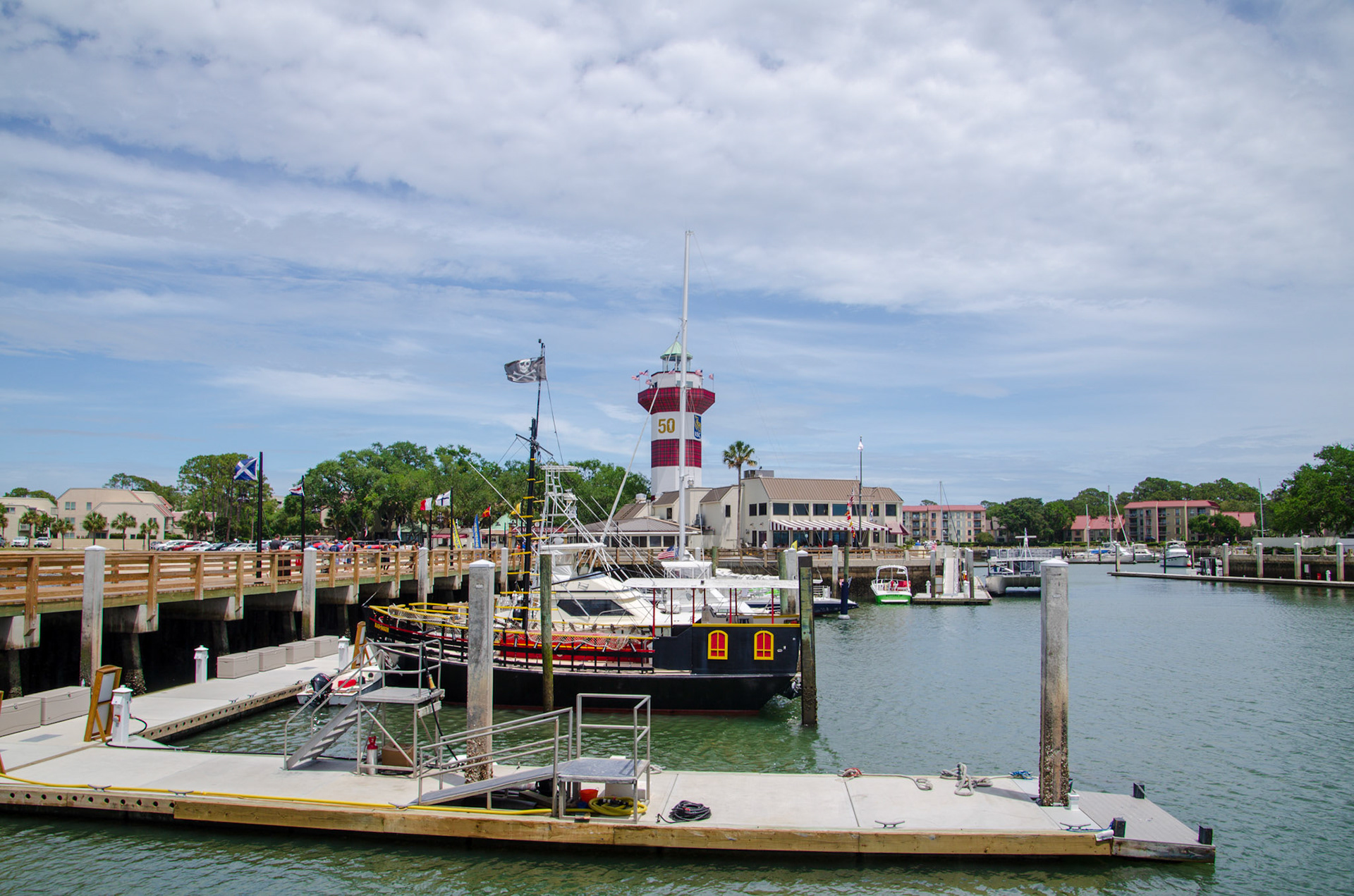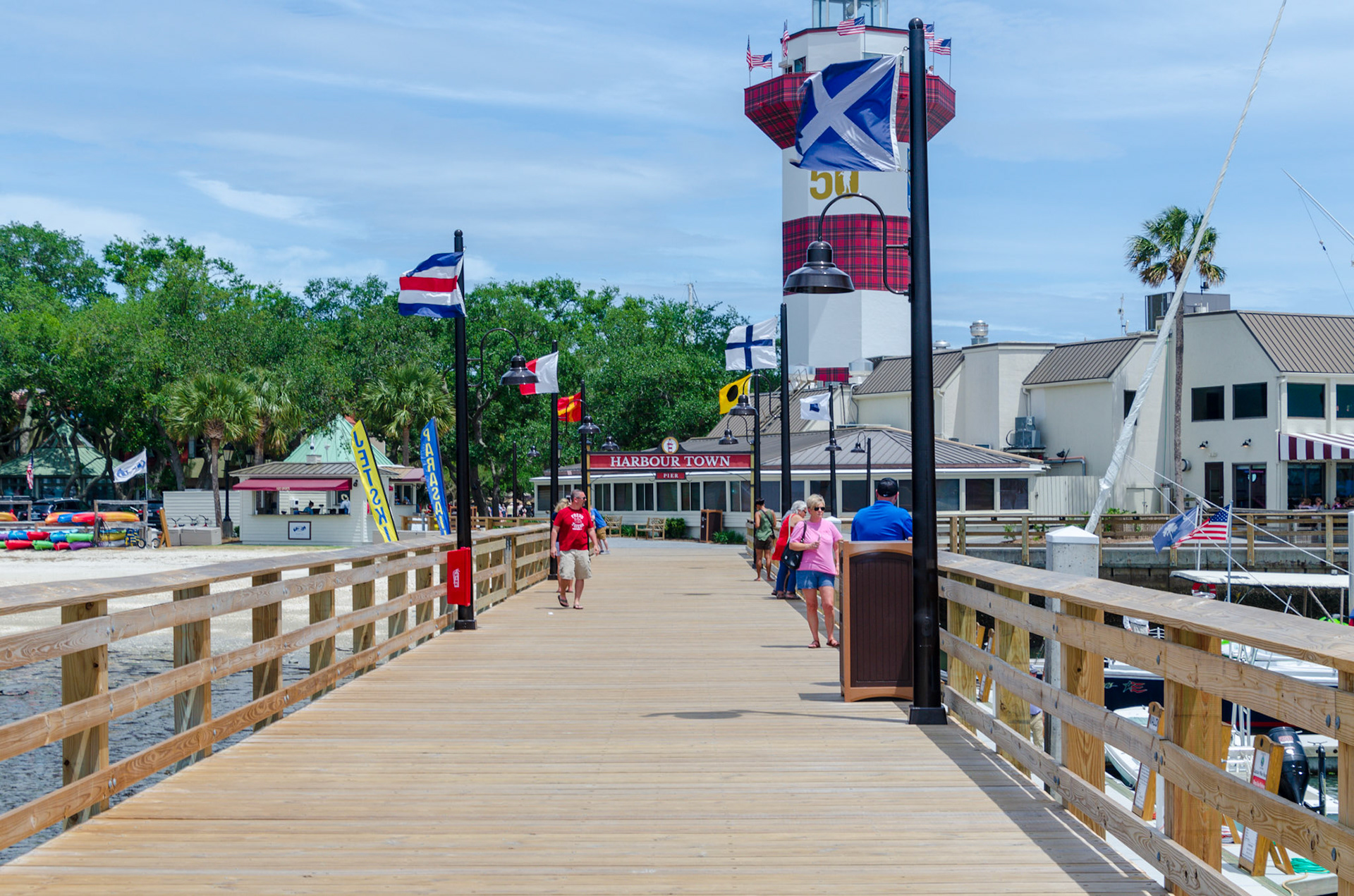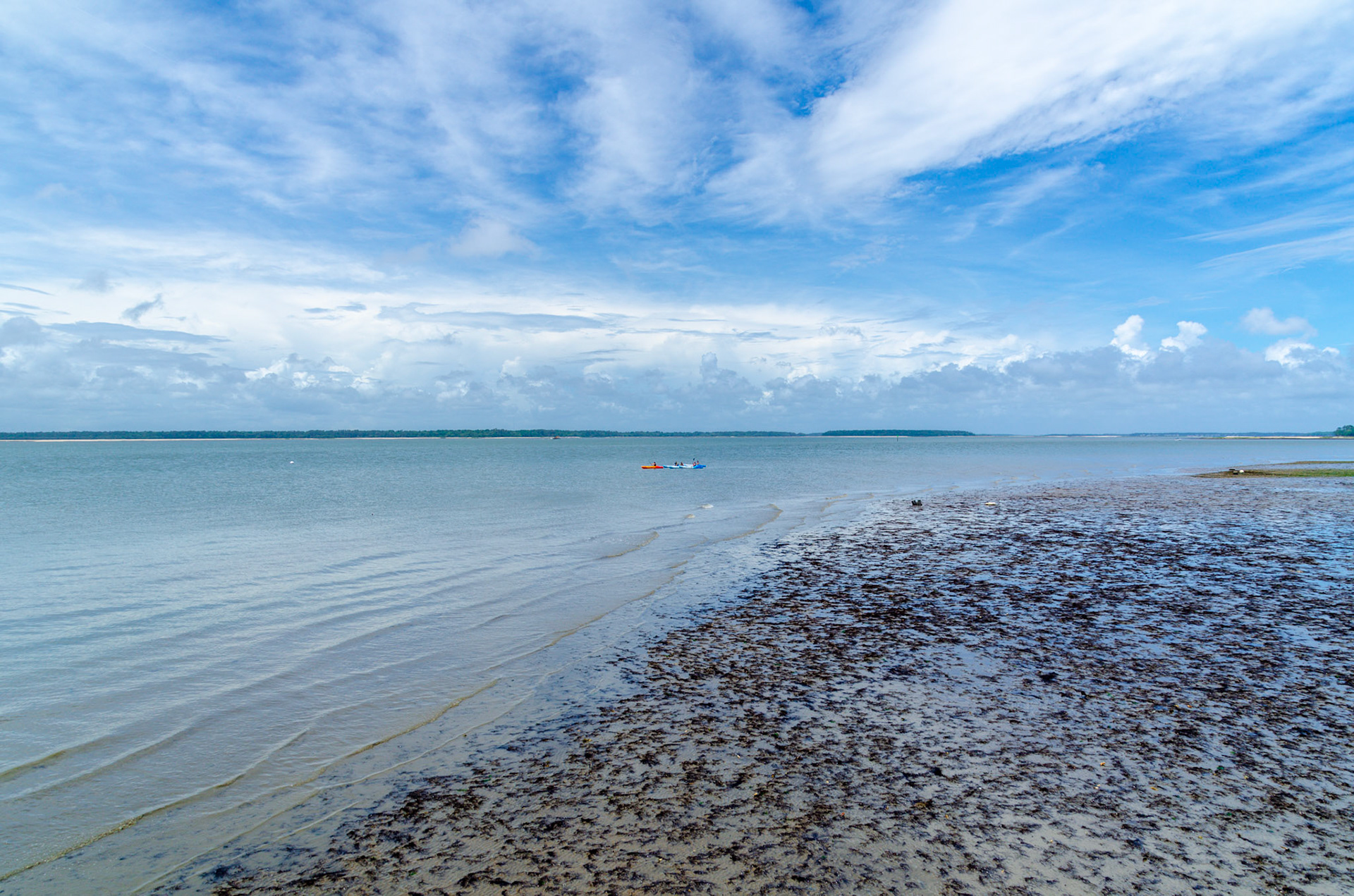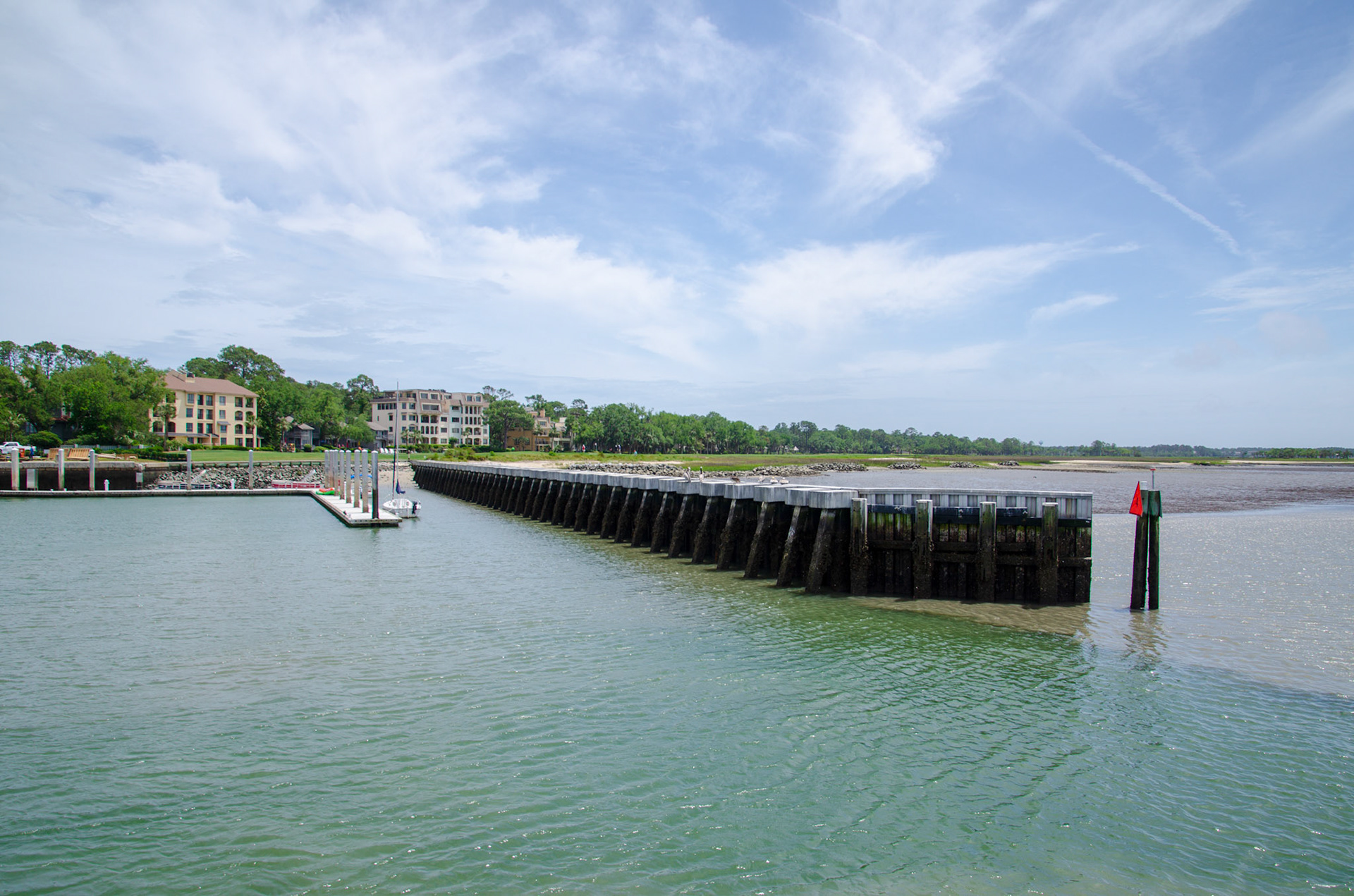 Like all trips and adventures, this one is in the books and great memories created.  While, not everyday was an adventure, we tried to find the activities that made the most impact.  Some days (well lets be real...some hours or minutes) were touch and go...as moods of a 4 and 6 year old are not always the most compliant.  There was a whole list of activities that we wanted to try and experience, but in the end only a few were done.  We learned a lot of along the way and I think the pic below perfectly sums it up...
I call this one... The Calm before the Storm...