Experiencing the city in a whole new way.  If you are in the city and need a place to kick back and take in a variety of activities - this is the place to be.  There are: trails, rock climbing, playground, obstacle course, nature center (with a play center inside!!), boat launch, observation area overlooking the river and so much more! This park is big, so bring your walking shoes and be ready to explore in the city! 

I've heard that the sunsets here are amazing...so we decided to pack up the kids and head out during what would usually be bedtime.  The kids love the rock wall and playground, so it wasn't too hard to convince them to go!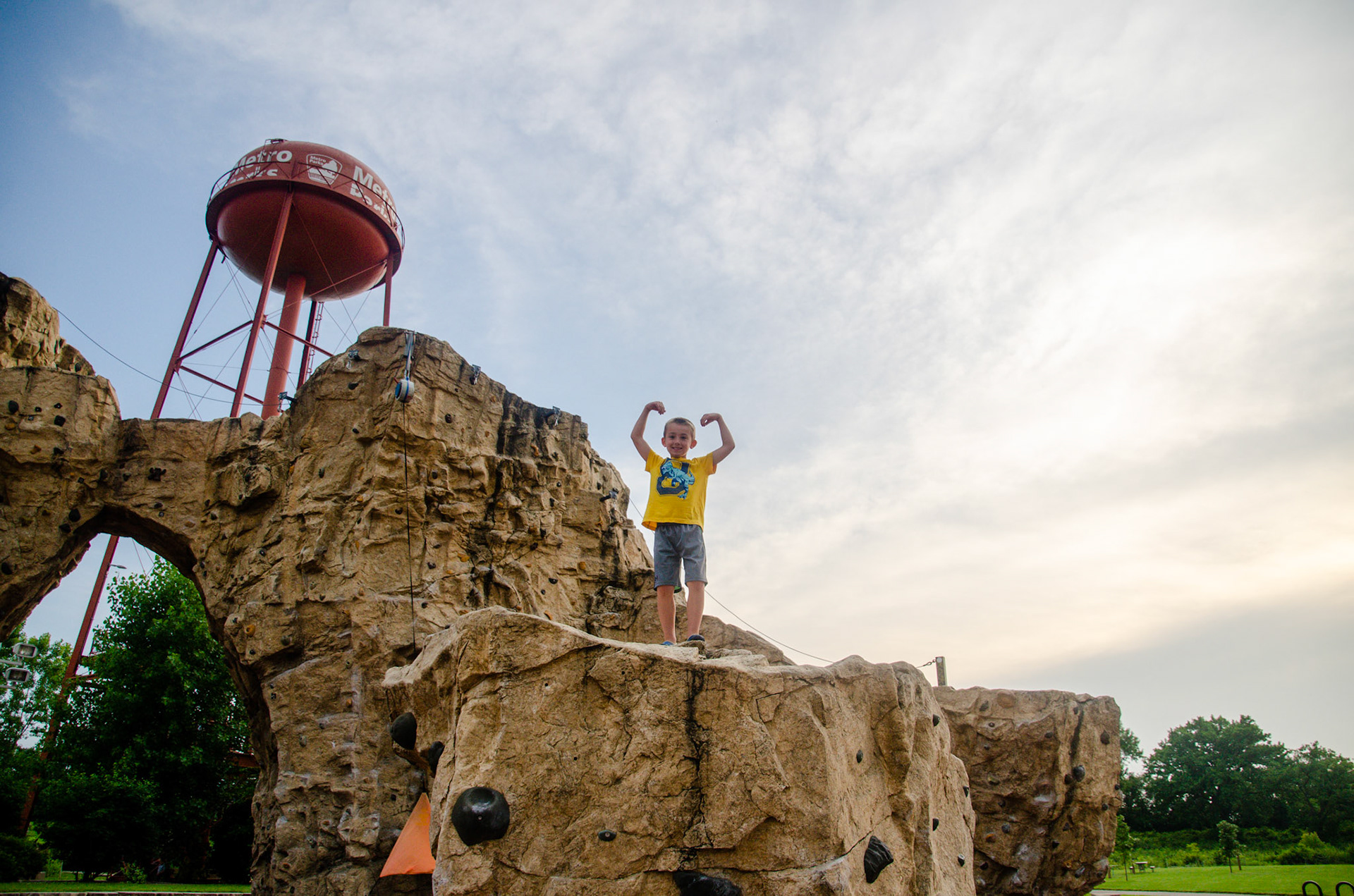 The sunset didn't disappoint and would recommend going at this time of day.  The park was very empty and we mostly had the place to ourselves.  To get our pics of the city, we climbed up the water tower to the top observation area.  We were lucky enough to dodge a thunderstorm, just east of the City.