And we are off to Yellow Springs! This street fair is packed with vendors, food, entertainment and much more!  Here you can pick up anything from t-shirts, home goods, food and dips, and of course giant walking balloons!  Once the kids spotted these, it was over... and well as you can see we went home with a giant dino and giraffe.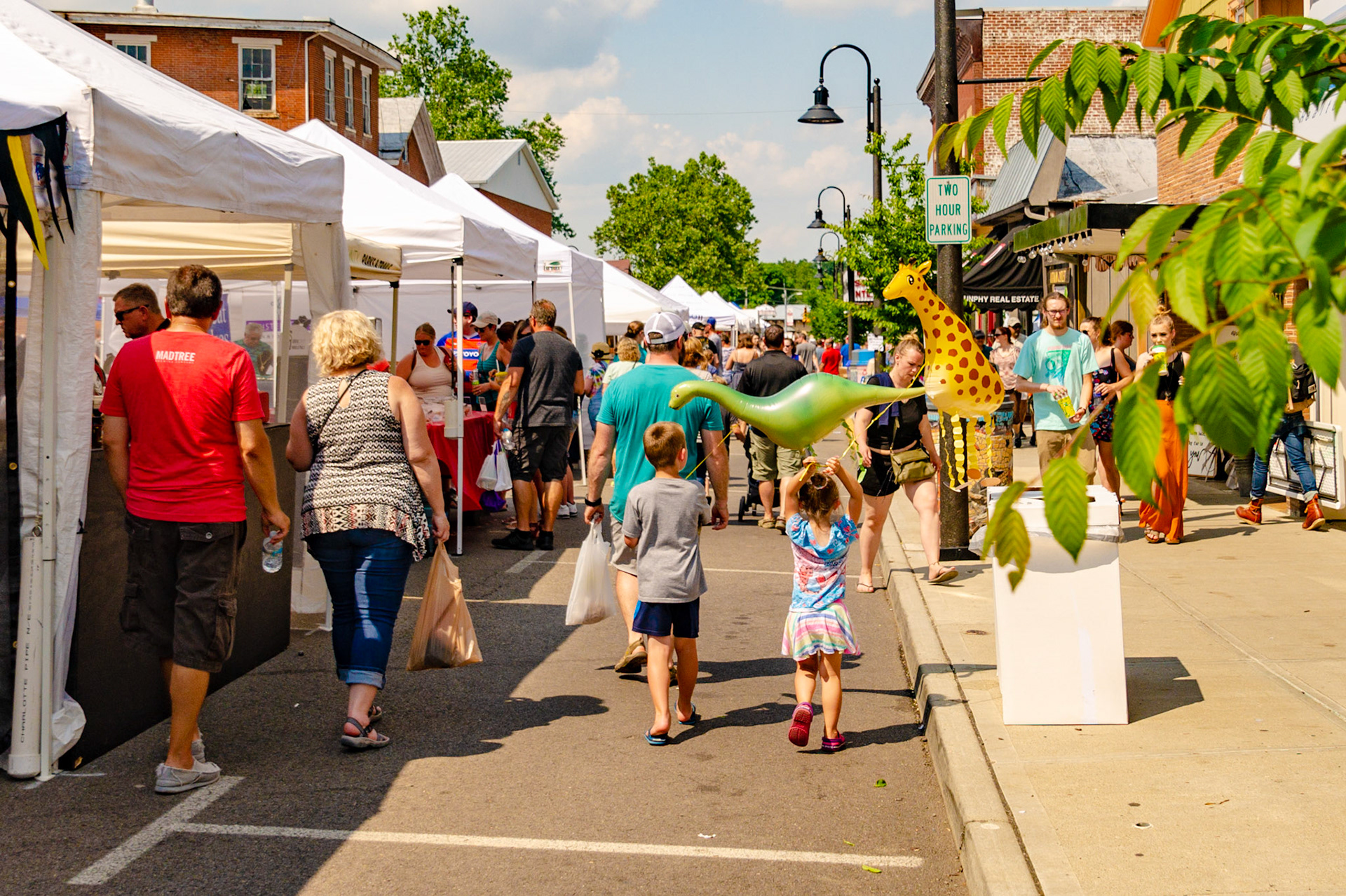 This fair is a great place to support local and the kids got to see their Grandparents run their own shop!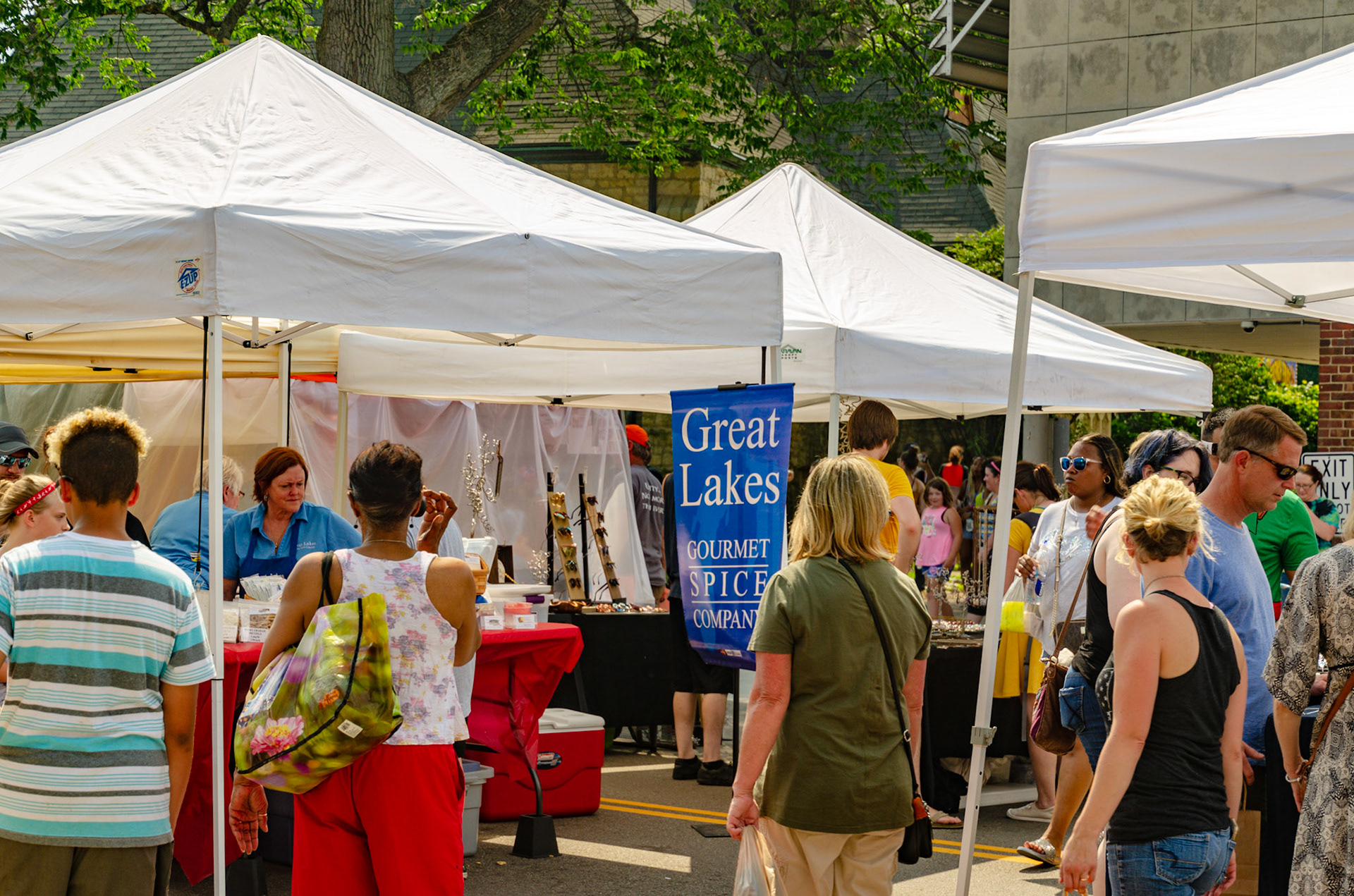 For our daughter, this was the best part of the fair...the dancers!  Beautiful and colorful dresses...she loved every minute watching them.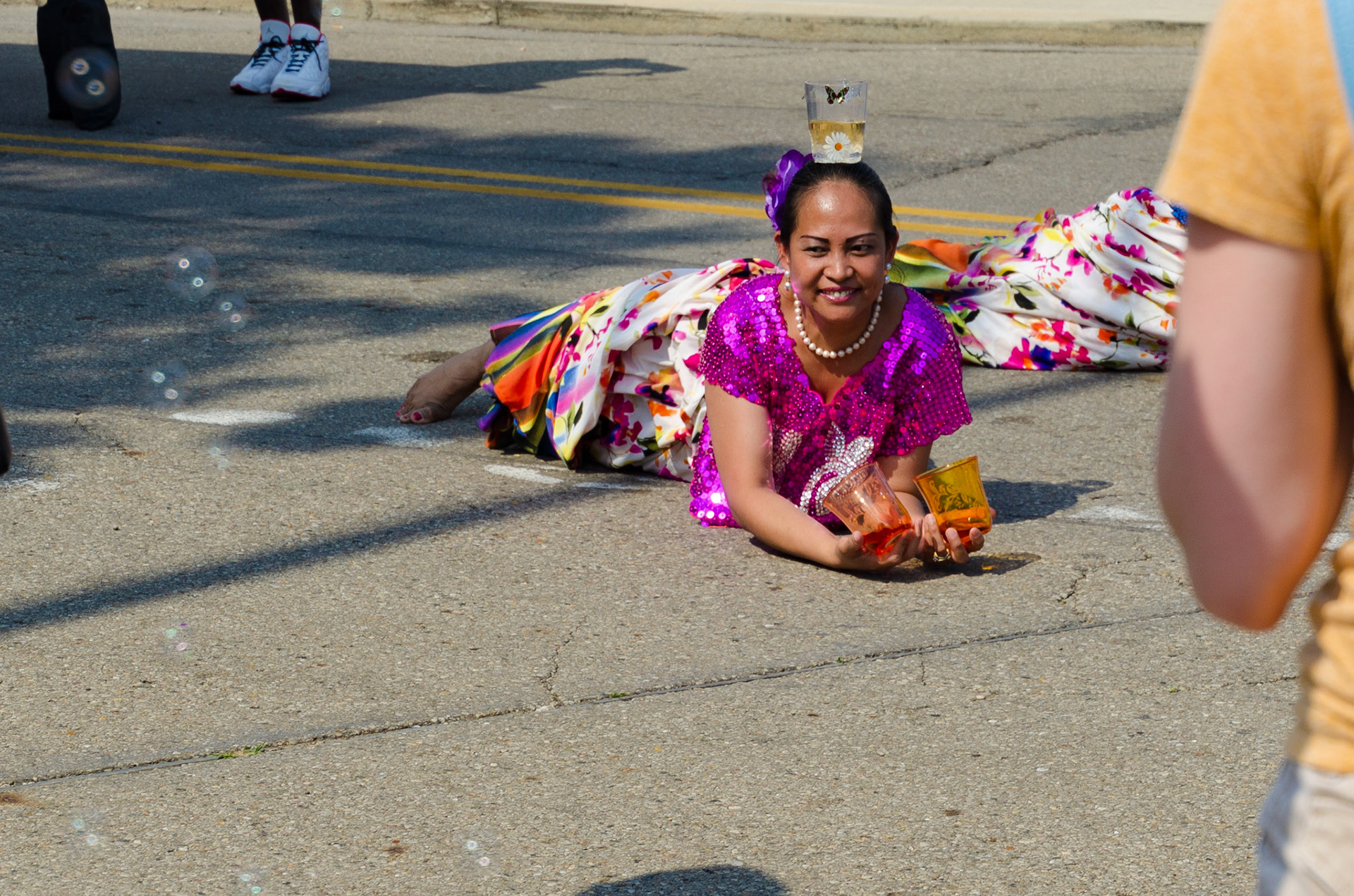 If you go, get here early and bring your walking shoes...parking is way down the road or long the park (with a walking path).  We did not get here early and we walked and walked... and carried two kids and giant balloons.